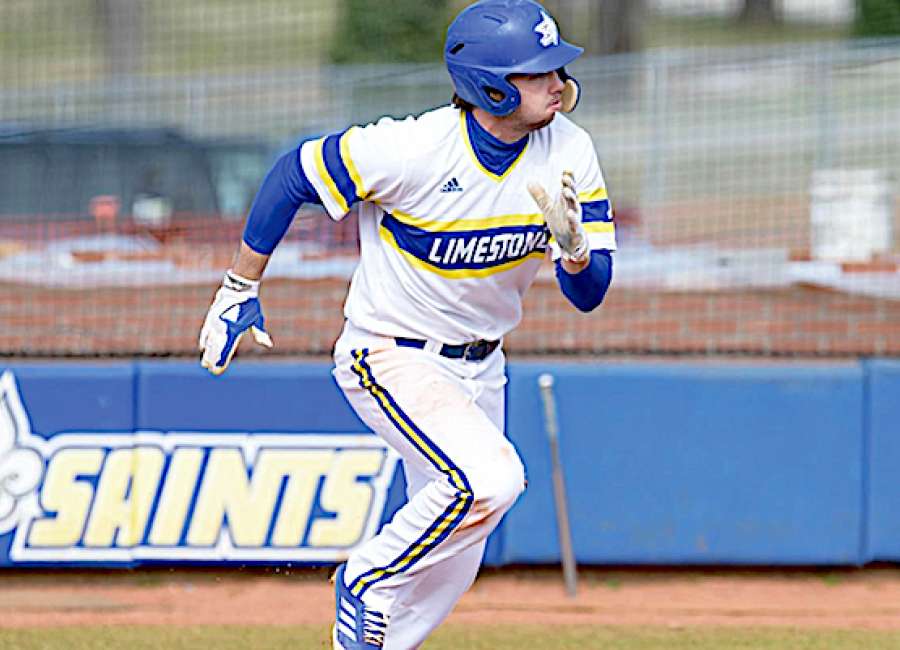 Following an historic performance during the 2018 campaign, Limestone College junior third baseman Chase Allen has been named to the National Collegiate Baseball Writers Association (NCBWA) All-Southeast Region Team announced earlier this month. 
Allen, who garnered All-Region accolades for a second straight year, earned second-team honors after batting .317 with 24 home runs and 62 RBIs as a junior. He added seven doubles and 44 runs scored while leading the team with 26 walks for a .413 on-base percentage during the 2018 season.
 
A 2017 NCBWA All-American, Allen ranks second in the NCAA Division II ranks with 24 home runs and is 25th nationally with 62 RBIs. He leads Conference Carolinas in both of those categories while his .756 slugging percentage and 136 total bases also represent the best marks in the league.
 
The junior from Sharpsburg  made history on April 6 as a pair of home runs during an 11-2 win over Southern Wesleyan vaulted him to the top of the program's career leaderboard. Allen became the first player in team history to register 40 career homeruns and would wrap up his third season with the Blue and Gold with a total of 45 career round-trippers.
 
He then set his sights on the program's single-season record, tying Brian Rupert's 21-year-old mark with his 23rd homerun of the year in the final game of the regular season. Allen, who is just one of three players in program history to hit 20 or more homeruns in a year, would break the record with a three-run blast in the first game of the 2018 Conference Carolinas Championship Tournament.
 
Allen has an opportunity to be a consensus All-Region selection for a second straight year as the American Baseball Coaches Association and the Division II Conference Commissioners Association will be announcing their respective All-Region Teams in the coming days.