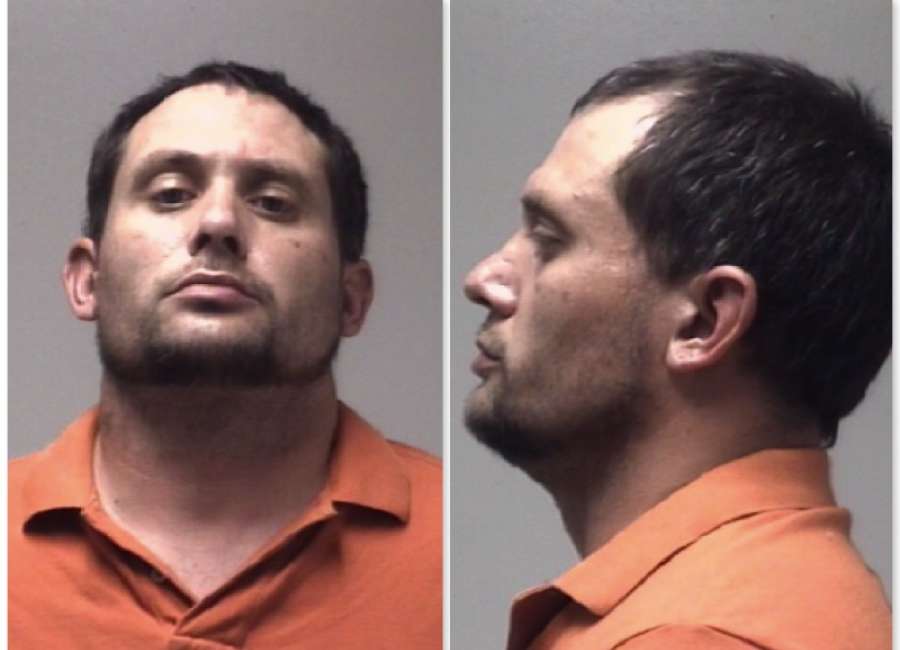 A Senoia man remains in jail without bond after authorities believe he attempted to destroy a large amount of methamphetamine while being pursued by police. 
Brandon Nicolas Minix, 38, is facing a number of charges including tampering with evidence and narcotics possession with intent to distribute. 
On Wednesday evening, authorities encountered Minix traveling on west on Hwy 16 and attempted to pull him over for a traffic violation, but Minix refused to stop and led police on a high-speed chase down Turkey Creek Road, according to Investigator Andy Gore with the Coweta County Sheriff's Office. 
During the course of the pursuit, Minix allegedly slammed on the brakes on his Honda CRV several times in an attempt to disable the pursuing car, Gore said.
After the fourth attempt, authorities were able to pass Minix, cut him off and successfully end the pursuit, Gore said. Before he was taken into custody, Minix allegedly threw a bag of suspected methamphetamine out the passenger side window. 
The interior of the car was reportedly littered with methamphetamine after he attempted to destroy the drugs by crushing the larger crystals with a water bottle before dissolving them, Gore said. 
Based on the evidence found inside the car, investigators believe Minix initially had around an ounce of methamphetamine.
Minix was transported to the Coweta County Jail where he is currently charged with tampering with evidence, controlled substance abandonment, narcotics possession with intent to distribute, failure to yield to emergency vehicle and aggressive driving. 
He was denied bond during a first appearance hearing.