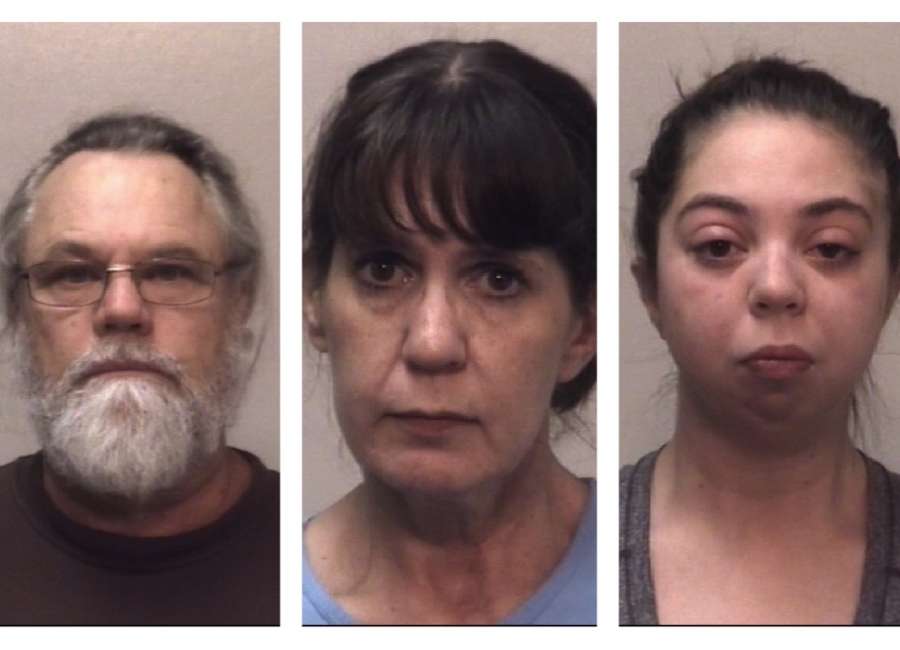 A Coweta family is facing criminal charges after authorities said their home was being used for an extensive marijuana growing operation.
Raleigh Lee Heaton, Karen Melissa Heaton and daughter Kristin Leigh Kemp are still in custody following the raid at their home Friday evening.
The search of the home came after investigators with the Coweta County Crime Suppression Unit witnessed two men make a hand-to-hand transaction in the parking lot of the Marathon gas station on Collinsworth Road earlier that evening, according to Investigator Jeremy Wood.
Upon speaking with the alleged dealer, Raleigh Lee Heaton, it was discovered the transaction between the two men was for an ounce of marijuana for $250, Wood said. Both men were taken to jail.
After processing the scene, authorities traveled to the Heatons' home at 140 Carriage Gate Drive, where the smell of raw marijuana was already in the air, Wood said.
Investigators knocked on the door and were greeted by Kemp, who immediately slammed the door, Wood said. Authorities then secured the scene and obtained a search warrant for the home.
Inside the house, a total of 15 pounds of cured marijuana was reportedly found in plastic tubs and glass jars. Investigators said they discovered a large room in the garage with more than 50 marijuana plants in various stages of development, assisted by a sophisticated growing system.
Along with the plants, a THC wax manufacturing operation was allegedly discovered inside the master bedroom shower, while several firearms reportedly were found inside a nightstand drawer and bedroom closet.
Not including the plants that were still growing, authorities said the grand total of marijuana and THC oil found inside the home had a value of more than $60,000.
All three family members were transported to the Coweta County Jail.
Raleigh Lee Heaton, 63, is currently charged with selling marijuana, possession of a firearm by a convicted felon, marijuana trafficking, marijuana manufacturing, THC wax manufacturing, and possession of THC wax. His bond was set at $121,000, according to jail reports.
Karen Melissa Heaton, 49, is charged with marijuana trafficking, possession of THC wax, marijuana manufacturing, and THC wax manufacturing. Her bond is set at $66,200, according to jail reports.
Kemp, 24, is charged with felony possession of marijuana. Her bond is set at $33,200.