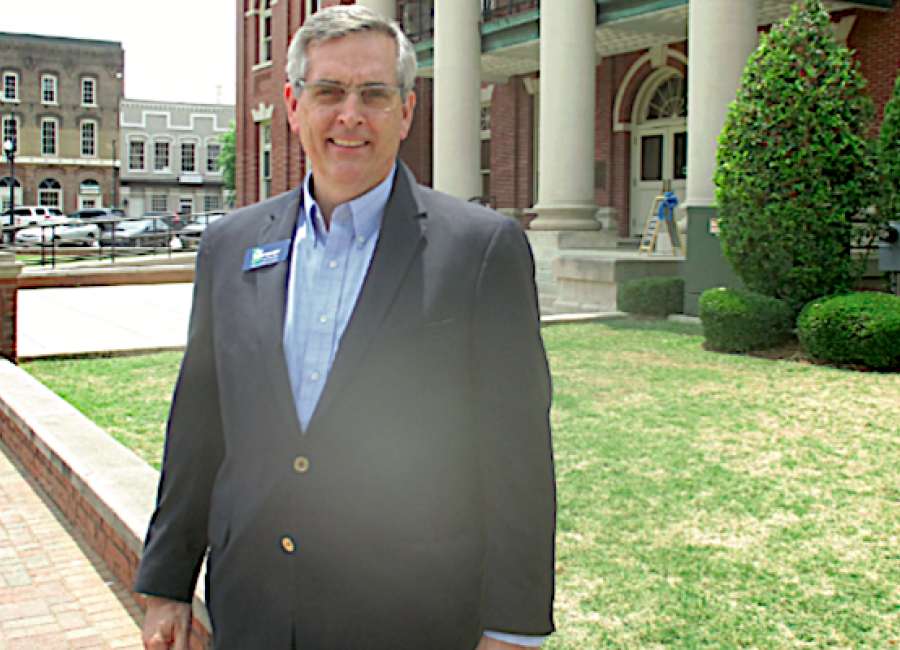 Primary elections are less than a week away, and candidates for statewide offices are making their way to Coweta to ask for votes.

Democratic and Republican primaries will be held Tuesday, along with nonpartisan races. David Shafer, Republican candidate for lieutenant governor visited Newnan on Saturday, and Brad Raffensperger, a Republican running for secretary of state made a campaign stop on Monday.
Raffensperger, 62, operates a speciality contracting business that has plants in Columbus and in Forsyth County. While traveling north from Columbus, he stopped in Newnan.
Raffensperger said he wants to make sure only Americans vote in Georgia elections and the make sure Georgia is a great place to live and to be in business.
"I've worked in more than 30 different states, and I've worked all over Georgia," Raffensperger, a Republican, said. "I want to make it easy to do business in Georgia. We have a great reputation. I want to build on that."
While serving in the Georgia House of Representatives, Raffensperger proposed a successful bill that reduced paperwork requirements for businesses in Georgia.
He also proposed a bill, which did not pass, that would waive corporation fees for three years for honorably discharged veterans who live in Georgia. He still favors the proposal, saying it is "a thank you for the veterans" but also an inducement to "keep that talent here in Georgia" as the veterans retire.
He wants to see the voting process updated. The system currently used was put in place in 2002, and Raffensperger noted technology has raced ahead in the ensuing years.
"The technology we have needs to be upgraded," he said. An audited paper trail would make the system "have belts and suspenders."
Reforms to the elections system need to bring together the secretary of state, the governor, both houses of the legislature and people doing current research on voting technology, according to Raffensperger. Including local election officials in the process is also a key.
It is important that "everyone's had a chance to kick the tires," before the change is made, Raffensperger said.
Raffensperger is originally from Pennsylvania, where his father worked in the construction industry.
At one point, the Raffensperger family lived in Toronto, where Raffensperger met his wife, Tricia. They married when he was halfway through engineering school and have three adult sons and two grandchildren.

The Raffenspergers have lived in Johns Creek since 1998 and earlier lived in Gwinnett County.
Raffensperger said he plans to be "out there campaigning" during the next week. He was headed to Augusta on Tuesday.
Raffensperger said he has worked to be in all parts of the state, kicking off his campaign in Thomasville. "I understand what's going on in rural Georgia," he said, including "how to create "opportunities for all the four corners of Georgia."