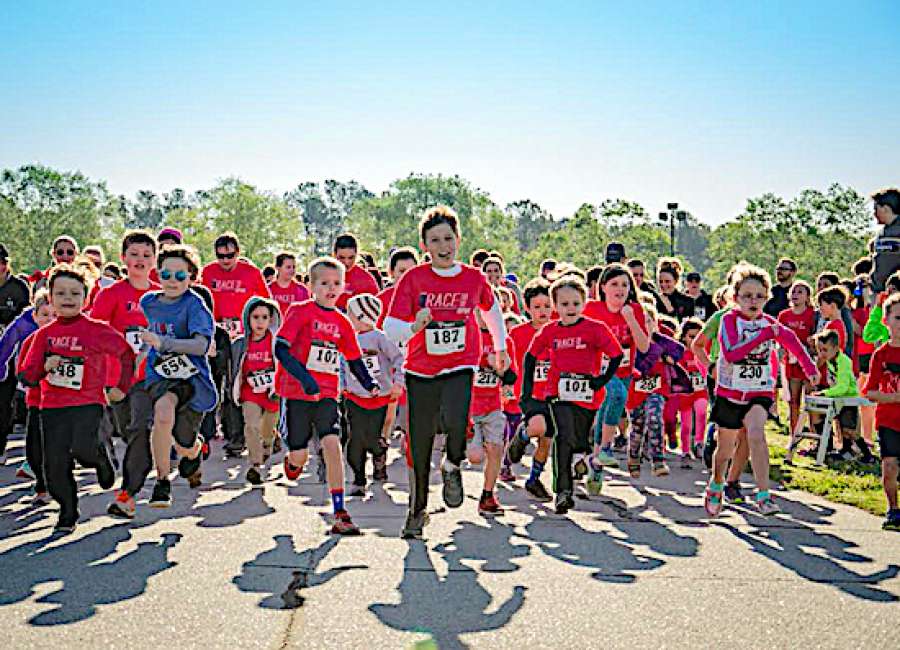 Dozens of walkers and runners will hit the track this weekend to help unite local families with children who need a loving home.

The sixth annual RACE for the Orphans will kick off at Saturday, May 5, at 7:30 a.m. at the Coweta County Fairgrounds.  
According to event co-founder Kelly Preston, the mission behind the run/walk is Raising Awareness, Compassion and Education (RACE) about the needs of orphans in America and around the world.
Preston said there are 150 million children worldwide who need families.
"Our goal is to move people to act with compassion on behalf of
these children and to educate people about how they can care for orphans," she said.
The RACE for the Orphans event is the main way Preston and others meet those goals.
All the money raised from the event helps local families trying to adopt a child in the United States or overseas.
Preston and her husband Jason started the RACE for the Orphans while they were adopting their daughter Jenna from China in 2013.
She said the adoption process, domestic or international, can cost families between $30,000-$50,000.
The RACE for the Orphans tries to defray some of those costs.
In 2017, the group raised $33,000; this year they hope to collect $35,000.
Preston said the money will help four families, also known as grant recipients.
She said she hopes more people will take part in the RACE for the Orphans and will be positively impacted by the experience.
"We hope people's hearts and lives will be changed as they realize God's love for them as His children, and how we are to care for children who need
families," Preston said. "By participating in the RACE, you are making a difference in the life of a child that presently doesn't have a family, but will one day soon when they are adopted by families here in our community."
The RACE for the Orphans is a 5k and a USATF and Peachtree Road Race qualifier.
The event includes a Tot Trot, a one mile Fun Run/Walk, a Kids FunZone and an awards ceremony.
People can register for the RACE for the Orphans at the Dragonfly Running Company in downtown Newnan on Friday from 11 a.m. to 7 p.m., or on Saturday before the event at the Coweta County Fairgrounds.
RACE for the Orphans also accepts donations. For more information, visit www.racefortheorphans.org