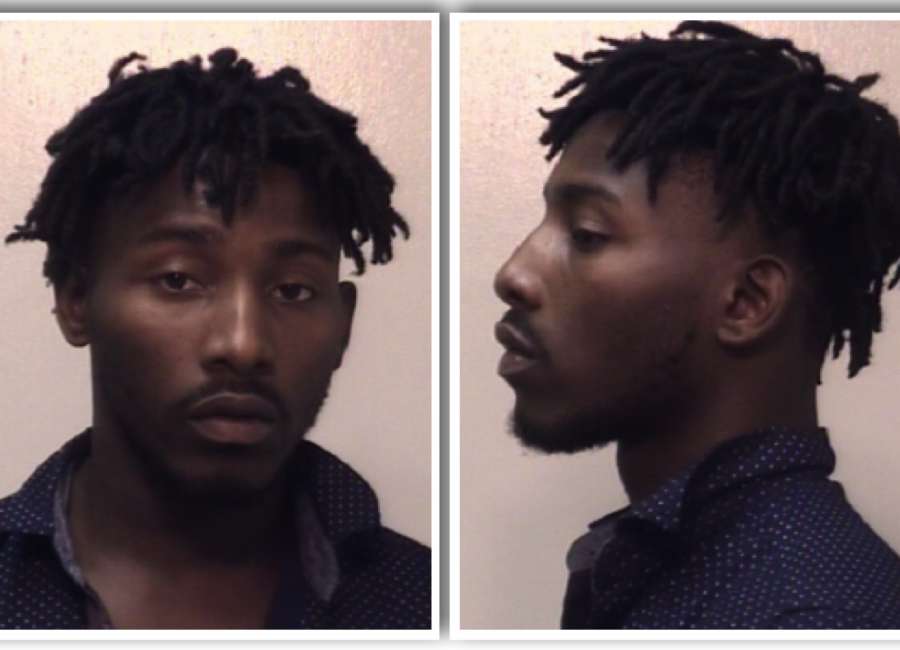 Jaterrio Lambrusco Brooks, 24, remains behind bars in the Coweta County jail on Friday following a brazen attack and kidnapping. 
Brooks turned himself in to law enforcement officers in Meriwether County Wednesday evening and was taken into custody, according to Newnan Chief Mark Cooper of the Newnan Police Department.
NPD investigators transported Brooks back to Coweta County and charged him with kidnapping, aggravated assault and criminal damage to property, Cooper added.
Brooks is accused of abducting Kendra Richardson, 23, from a car in broad daylight at the intersection of Bullsboro Drive and Newnan Crossing Boulevard on May 12.
Richardson was found safe a few hours later in Meriwether County, but Brooks got away, said Newnan Police Detective Mike Condit in an earlier interview.  
The kidnapping reportedly stemmed from a domestic dispute involving a young child, who was also in the car with Richardson, along with an unidentified woman.
Brooks allegedly attempted to grab his son out of the vehicle by smashing the driver's side window with his fists, said Newnan Police Lt. Eddie Attaway.
When that didn't work, Brooks reportedly attacked Richardson and forced her into his car, according to NPD investigators. He then fled the scene.
The child and the other woman in the car with Richardson were not hurt during the incident.
Brooks will be arraigned on the charges against him later this month.