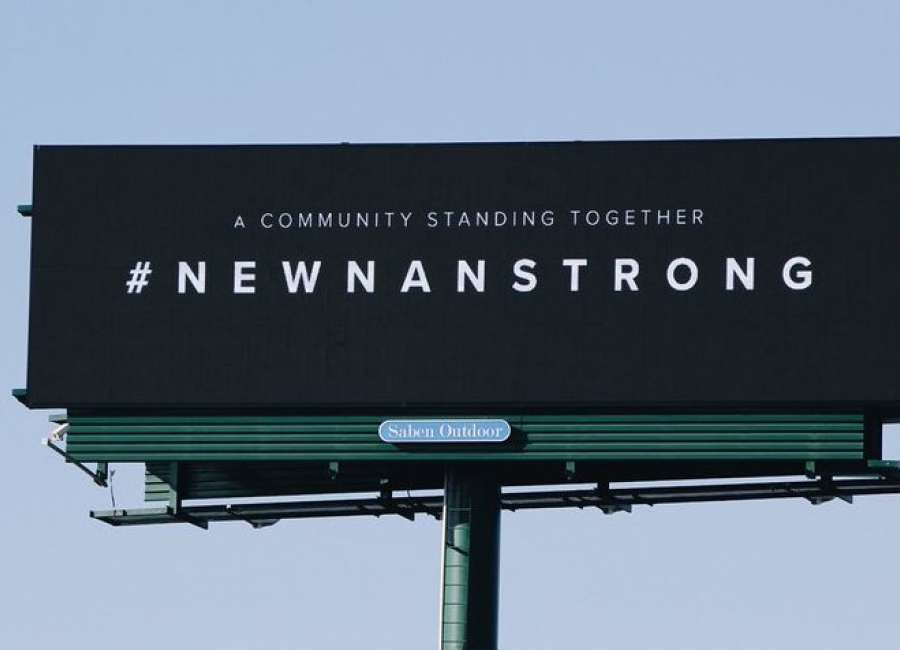 Cooler heads prevail – they always do.

Ever since the National Socialist Movement announced their plans to hold a rally in Greenville Street Park this Saturday, not much else has dominated the local conversation.
The majority of this community abhors the message of the NSM and everything it stands for. When kept contained and isolated, it's nothing more than a freak show – a spectacle of how far the lowest common denominator can dip in our country.
No matter how members spin their message, a swastika is a swastika. But when an opposing group like Antifa – short for anti-fascist – shows up, it succeeds at legitimizing the NSM and giving its members a visible target.
Antifa's ideology is rooted in the assumption that the Nazi party would never have been able to come to power in Germany if people had more aggressively fought them in the streets in the 1920s and '30s, according to the Anti-Defamation League.
However, some historians theorize Nazi rallies were held where their enemies lived just to provoke them. That theory says more about our town than a couple of Confederate statues.
When anti-fascists attempted to disrupt the rallies, Nazi thugs retaliated and huge brawls erupted. Those violent confrontations with anti-fascists gave the Nazis a chance to paint themselves as the victims and, sure enough, many Germans eventually believed government control was needed to stop the lawless street fighting.
Nowadays, the left says the right starts the violence and the right says the left is responsible. They're both known to start trouble, but if counter-protestors don't show up looking for a fight or direct confrontation, it would be a non-issue. After all, what's the sound of one hand clapping?
Antifa's common refrain seems to be "zero tolerance for fascism in our community."
However, this isn't their community, nor is it their enemy's – it's ours.
When the cameras, flags and bullhorns are put away, they're leaving our town. None of them holds any vested interest in our community, other than using it as a backdrop to disseminate their beliefs before moving on to the next stop on their tour of intolerance and discrimination.
There's no point in debating who is the greater evil here. There's no question fascism has no place in our society, ever.
We believe in equality among all people, freedom of speech and the right to assemble, so how and where will those qualities be displayed most effectively?
Most people who want to make Newnan a better place won't be on Greenville Street that day. But some of our very finest will be there on the front lines to protect our town and the freedom of speech as guaranteed by the Constitution.
Others will be working at finding common ground among those they live and work with, either by having supported local businesses during Friday's #NewnanStrong event, attending a rally at St. Smyrna Church during the protest, volunteering at a benefit for a local nonprofit, or participating in any of a number of other local events being held that day.
Those who want to fight fascism and build better relationships with people don't do it by screaming into the faces of their enemies. They do it by making consistent strides toward improving their communities and investing their time and effort on a continual basis – not by spending one Saturday afternoon in the park.
We might not be able to control who shows up on any given weekend, but we can stick to our beliefs and consistently maintain our standards as a community.
We hope that "the sound of one hand clapping" is Newnan waving goodbye to all of the demonstrators.