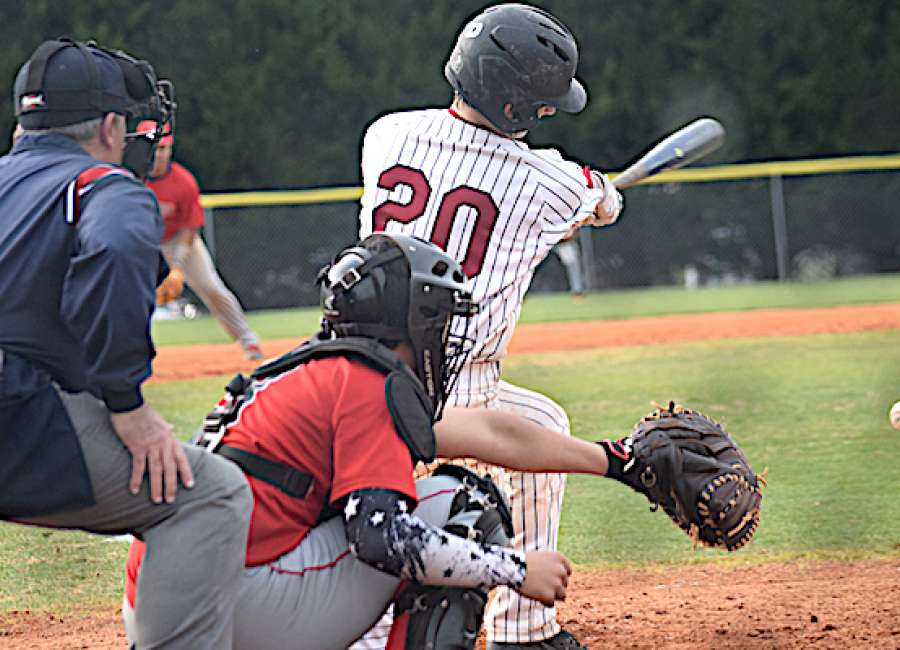 A little more than a week ago, the Northgate Vikings were fighting for their playoff lives.

After getting swept in a Region 5-6A series by Creekside earlier this year, Northgate was in fifth place and facing the possibility of missing out on the playoffs.
Jump ahead a few games and Northgate fortunes have changed in its favor
Northgate is now in fourth place in the region standings, which would give the Vikings the final playoff spot out of the region heading into the Class 6-A state tournament.
However, the Vikings still have a little work to, but now control their own own destiny as they face an important two-game region series next week against Douglas County.
The series opens on the road next Wednesday and concludes back at Northgate Friday.
Northgate extended its winning streak to six games Wednesday afternoon with a 10-0 region victory over New Manchester in a game called after five innings.
The Vikings' winning streak includes four region contest.


Northgate swept its two-game series over Manchester, beating outscoring the Jaguars 23-0.
Northgate took early control of the visiting Jaguars, building a 7-0 lead after three innings.
The Vikings outhit the Jaguars 6-1 with Dalton Brooks and Alex Cawood each pitching three innings.
Brooks started the game and finished with six strikeouts. Cawood threw the last three innings and set down five with strikeouts.
The Vikings scored five unearned runs off of three New Manchester pitchers.
Robert Smith led the Vikings offense with four RBIs.
Reid Fagerstrom had two hits, including a double.
Ryder Willard had two RBIs. Andrew Washington also had an RBI for the Vikings.
Christian Dyer also had a double for the Vikings.
New Manchester's Trevor Blair had the Jaguars only base hit.
The Vikings finished the contest with five stolen bases with Jake Eskew, Matthew Henderson, Sam Jennings, Washington and Willard each stealing  one base.
New Manchester's Joshua Johnson stated the game on the mound for the Jaguars, taking the loss, but striking out three Viking batters. Trevon Dean threw 1 2-3 innings of relief and struckout two.
Jordan Antu also pitch in relief for the Jaguars, striking out a batter.
Northgate steps out of region play on Monday and Tuesday with home games against Sandy Creek and Columbus.
Vikings 10, Jaguars 0 (5 innings)
N. Manchester—000 000—014
Northgate—223 012—1061
W—Dalton Brooks
L —Joshua Johnson
2B—Christian Dyer, Reid Fagerstrom