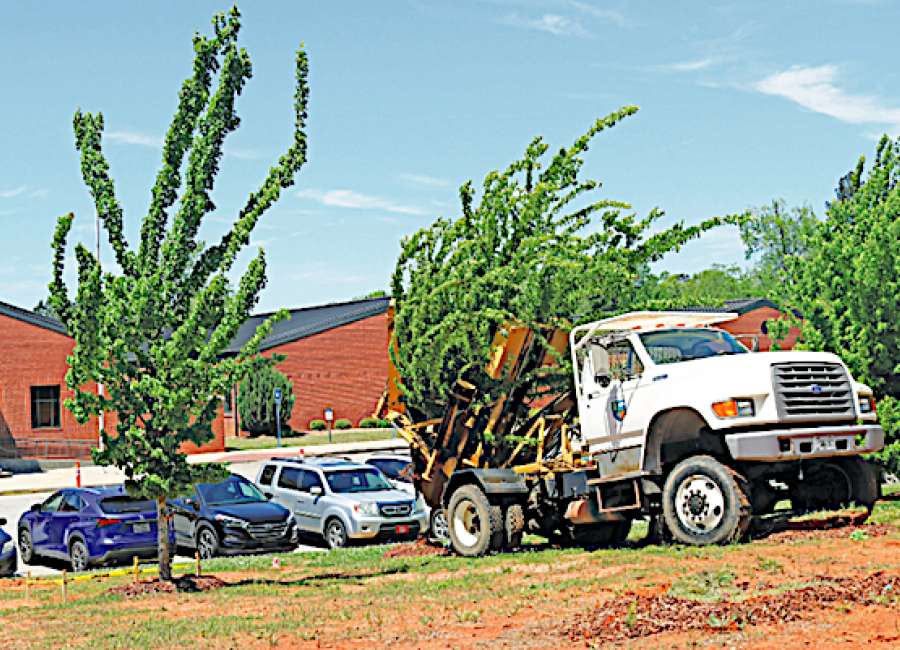 Welch Elementary School will get the best of both worlds as trees planted in honor of the school's kindergarten classes will not be destroyed but moved to a new location on the Welch campus to make room for additional parking.

Trees have been planted during the school's Arbor Day celebrations over the past 12 years in honor of Welch kindergarten classes. Newnan Mayor Keith Brady visits six local elementary schools each year, along with representatives from the city's Beautification Department and the Newnan Tree Commission, to help teach kindergartners about the importance of trees.
For 12 years, city officials have planted a tree at Welch, with a plaque commemorating the date and class. Students are encouraged to help take care of "their" tree and watch it grow as they grow. The Georgia Forestry Commission presents each kindergartner with a small tree to take home and plant as well.
The Coweta County Board of Education recently approved a redistricting plan to relieve chronic overcrowding at Newnan Crossing Elementary School. Some students previously districted for Newnan Crossing will be sent to Welch, a move which will require expansion of the school's parking lot.
To widen the lot, school officials needed to remove 11 of the Arbor Day trees. With the help of Newnan's Beautification Department, the trees will be moved to a new location on the school's property. In anticipation of the expansion, the tree planted in March to honor this year's kindergarten class was planted in a different area.
"We wanted the parking but we didn't want to lose the trees, because each kindergarten class knows where their tree was planted." said Janice Smith, principal of Welch Elementary. "So we are transplanting the trees and eventually we will label them as to what year they were planted so they can come back and find their tree."