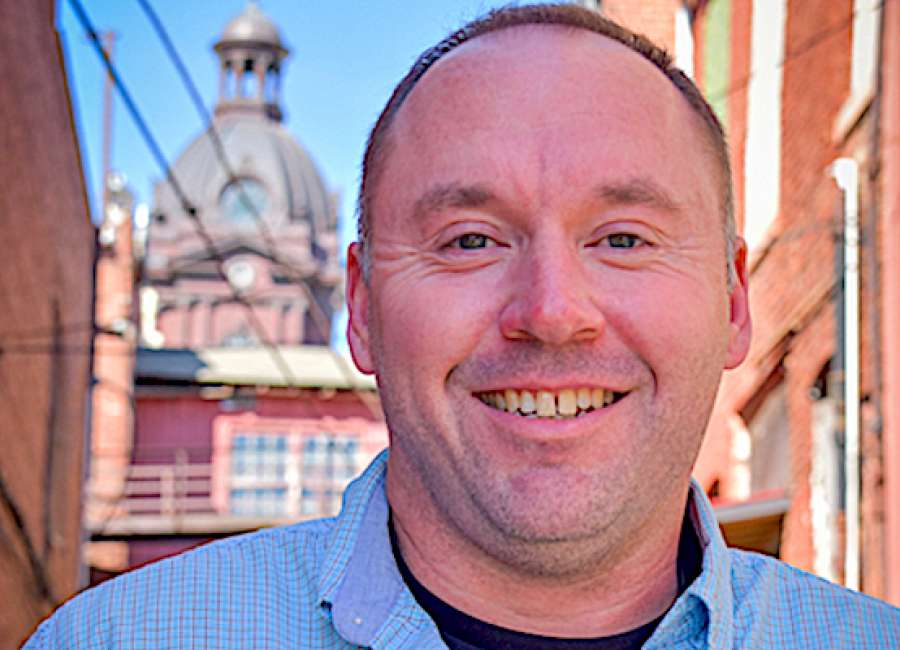 I had a few things happen in my life last week which gave me pause to ponder.

First, I had some friends celebrate my birthday at Tower Place Crossfit. If you think the day after your 21st birthday was rough, I strongly recommend you try a crossfit birthday. It will make getting out of bed and successfully being able to walk a feat, without the bar tab and headache.
Next, I had a birthday party lunch with some of my best friends on earth. It was one of those three-hour lunches that still ended too soon because the company was so good. I think that's why people try to get by with celebrating their birthdays for a month. So they can have more lunches like I had the other day.
Then, my first-ever book was published last week. It's called "Columns I Wrote" and is available on Amazon and Kindle (shameless plug). I have another book that should be out within the next few months. Don't worry, I'll find a way to shamelessly add that title to a column as well.  
Lastly, and most importantly, my mom spent seven days in the hospital last week. She gave us all quite the scare.
She is 72 and, as best as I can tell, had the kidney function of someone born in 1872, more or less.
I remember taking my oldest son to Newnan Academy for his first day of preschool. I gave him a kiss goodbye and turned around and walked away. I made sure not to look back because I didn't want to catch him crying and I didn't want him to see me tearing up.
I wasn't worried about catching my mother crying, but I didn't want her to see me tearing up. Not only was she not crying, she was probably still repeating "Well, if I had known they were going to keep me, I wouldn't have come down here." That had become her hospital mantra.
That's not what you expect to hear from someone who may very well have just had their life saved by a hospital. She would end up staying a week, having an emergency port put in her chest, along with several rounds of dialysis before she was finally able to come home. She will now continue dialysis.
But if you know my mother, you would know that in her head she felt fine and her being in the hospital might somehow inconvenience someone in her family. You would understand her skeptical grasp on her health issues.
I have always assumed that first preschool goodbye walk would be the hardest goodbye walk an adult would ever have to make. Last Thursday proved that theory wrong. Leaving the hospital that first night was 10 times worse than that preschool walk I made years ago.
I say "family," "friends" and "coworkers" a lot when talking about the people in my life.
Between the birthday celebrations, people reaching wanting to buy a book ("Columns I wrote," even less shame this time) and everyone texting me asking about my mother showed me the line between the three is not as visible as I sometimes think.
When you have the right friends, coworkers and family, I don't think you need to specify the difference between the three.
I have an amazing family; there are no other specifications needed. Last week was a good reminder of that.
Toby Nix is a local writer, guitarist and deputy sheriff. He can be reached atobynix@yahoo.com