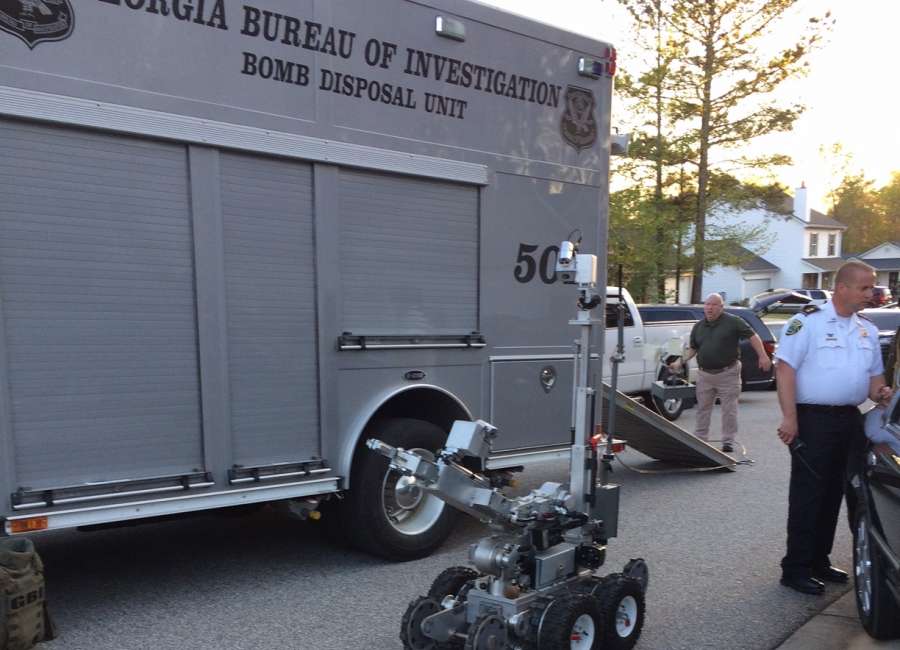 A Grantville man is dead from a self-inflicted gunshot after police attempted to serve a warrant at his home, authorities said.

Bobby Anthony Cole, 36, was found in his bathroom after a long standoff with police on Tuesday evening, according to Grantville Police Chief Steve Whitlock.
Cole was allegedly the subject of an investigation regarding sexual battery and cruelty to children.
The incident began around 3:20 p.m. when police arrived at Cole's home located at 210 Carey Circle in Grantville. Family members said Cole had stated he didn't intend to go to jail and was known to have several firearms inside his home, police said.
"We had information he didn't want to go to jail easy," Whitlock said. "We tried to get him to come to the door, but with no luck."
Grantville contacted members from the Coweta County Sheriff's Office, the Newnan Police Department, Coweta County Fire Rescue and the Georgia Bureau of Investigation to assist at the scene. Nearby residents were asked to leave their homes during the investigation, due to the possibility of danger, Whitlock said.
"They were out of their homes for over seven hours while we conducted this investigation," Whitlock said. "They were extremely accommodating and it was a tremendous showing of community support."
At 8 p.m., a GBI robot was released into the home and located Cole in his bathroom – apparently dead from a self-inflicted gunshot wound, Whitlock said, and confirmed no one else was in the home at the time.
Whitlock believes the suicide may have happened prior to the arrival of law enforcement at the home.
"We hate it ended that way, but we did our job and were lucky we didn't have to do anything further," Whitlock said. "The last thing we ever want to do is hurt someone."
Whitlock said it was a sad ending, but was grateful for the outpouring of support from not only the community, but from the assisting agencies.
"In Coweta County, we're incredibly fortunate to have such top-notch assisting agencies," Whitlock said. "We can't thank them enough for the help they provide us and our community."