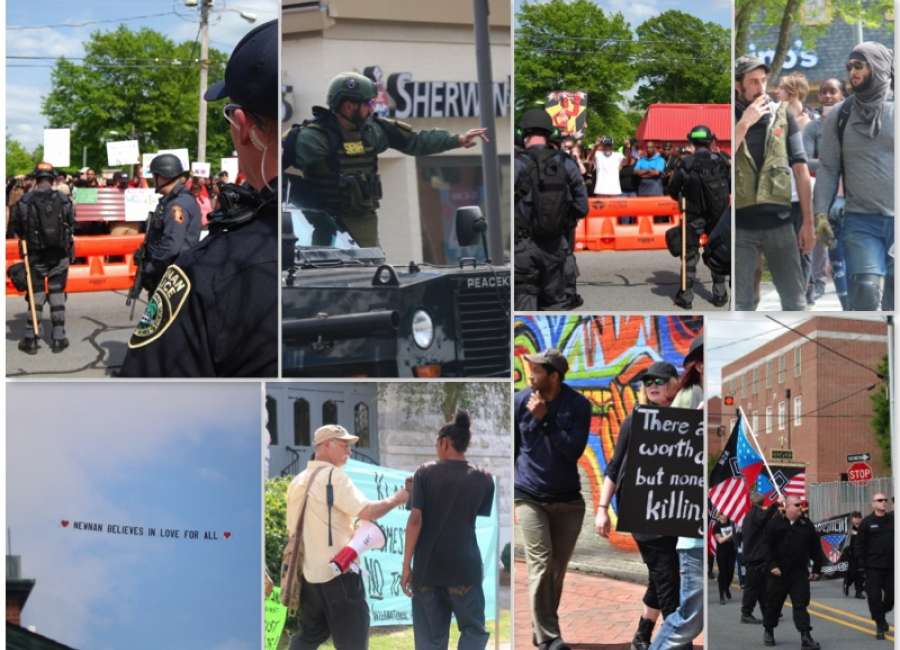 In response to the National Socialist Movement holding a rally at the Greenville Street Park, hundreds descended upon Newnan in a show of solidarity against racism and fascism. 
While the NSM didn't show up until 4 p.m., by 6 p.m., the town was nearly empty with no property damage and only 10 arrests, according to city officials. 
Click here for a photo gallery from Saturday's events in downtown Newnan.