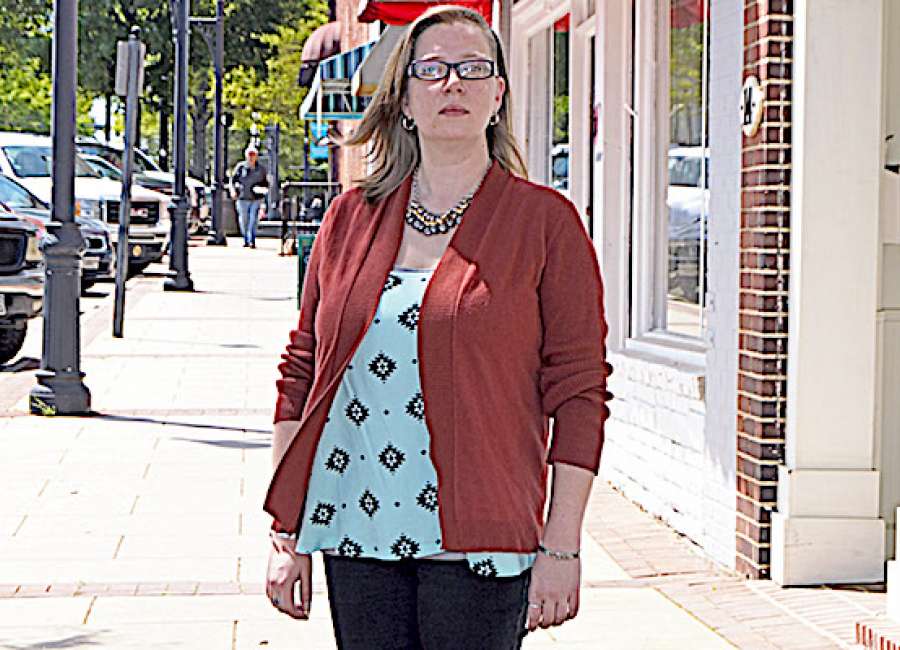 Newnan remains in the spotlight as the city and residents prepare for members of the National Socialist Movement to descend into the Greenville Street Park on April 21 for the group's annual rally.
News of the rally has attracted the attention of protesters such as Antifa and outside organizations, like Democracy Spring Georgia, based in Atlanta.
According to the Democracy Spring website, the group, "fights to end the corruption of big money in politics and guarantee the universal right to vote in free and fair elections."
The group also claims to support communities throughout the nation embroiled in potentially violent demonstrations.
Dana Bowers is the operations director with the Georgia chapter of Democracy Spring. She said some residents contacted her after news broke about the NSM rally in Newnan.
"We're not trying to change Newnan," Bowers stated. "We want to help and support the community and give back while we're here."
Bowers and the organization obtained the permit filed by Jeff Schoep, commander of the National Socialist Movement, to hold the rally in Newnan.
She addressed the city council, law enforcement and county commission via email and in person earlier this week in hopes of persuading officials to revoke NSM's permit.
Bowers included screenshots of Shoep's social media page that included comments from NSM members angry over residents' criticism of holding the rally in Newnan.
But city officials denied her request, citing First Amendment rights, according to Bowers.
The decision didn't sit well with Bowers.
" … The First Amendment has a few exceptions, including speech and words that would incite violence," Bowers said, referencing the NSM's social media posts. "That would be enough to not permit them. They've been denied permits in three states, are banned from holding anything in Virginia and are also facing lawsuits.
"... But I was told their hands were tied. They did not agree that the First Amendment exception would help," Bowers added.
Democracy Spring Georgia reportedly consulted local lawyers in an attempt to file a temporary injunction to stop the rally.
But Bowers said the organization would not move forward without  approval from the Newnan City Council.
Bowers said Democracy Spring Georgia will take a back seat and play a supportive role for Newnan residents.
While the organization admits to committing acts of "civil disobedience" or "direct actions" through protests and sit-ins, Bowers said the group does not believe in violence.
She said Democracy Spring members will attend the "Newnan Strong" rally on Friday, April 20 and return to the community on Sunday, April 22.
According to Bowers, the organization urged its members to stay away from downtown Newnan on Saturday during the rally.
She also added that Democracy Spring is not affiliated with Antifa, and will not side with Antifa members at the protest.
"We will be here only in a positive way," Bowers said. "We want to be a part of future discussions and decide how to prevent these rallies from happening again, learn how to recover from it and move forward."