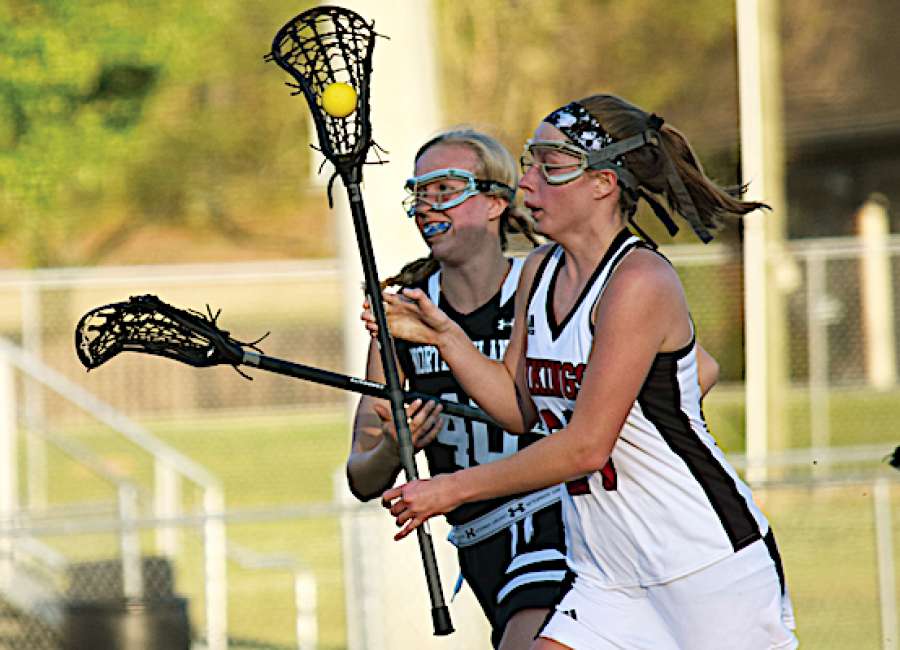 The Northgate girls lacrosse team set the tone early against visiting North Atlanta in a area contest, turning a 9-3 lead at the half into a 13-6 victory.

Northgate scored the first six goals of the game by keeping the ball down at the North Atlanta end of the field.
Tina Sierra started the scoring for Northgate just about five minutes into the contest.
Chaelyn Brewer gave the Lady Vikings a 2-0 lead with 17:59 left in the first half and from there Northgate continued to pour on the pressure, getting a goal from Kennedy Halpin to increase the score to 3-0.
The offensive fireworks were just beginning after Halpin's goal.
Northgate scored three times in the a little more than two minutes.
Brewer added her second goal of the night with 12:13 left in the first half and Sierra scored twice in a span of about about a minute to give the Lady Vikings a 6-0 lead.
North Atlanta regrouped with a flurry off offense late in the first half scoring the next three goals, but the Lady Vikings' quickly seized the momentum back with the final three goals of the first half.
Sydney Tuttle scored twice, including once after winning the draw and racing down field untouched for a goal.
Chandler West added the final goal of the half for the Lady Vikings.
It took a little more than six minutes into the second half before the Lady Vikings found the back of the net for the first time in the second half, but Sierra increased the lead to 10-3.
North Atlanta added back-to-back goals to cut Northgate's lead to 10-5.
However, Callie DuBose, Halpin, and Sierra rounded out the scoring for the Lady Vikings.
Kayla Hamlett made several saves for the Lady Vikings.
Sierra led the Lady Vikings' offense with five goals and an assist on 10 shots.
Tuttle had two goals and two assists to pace the offense.