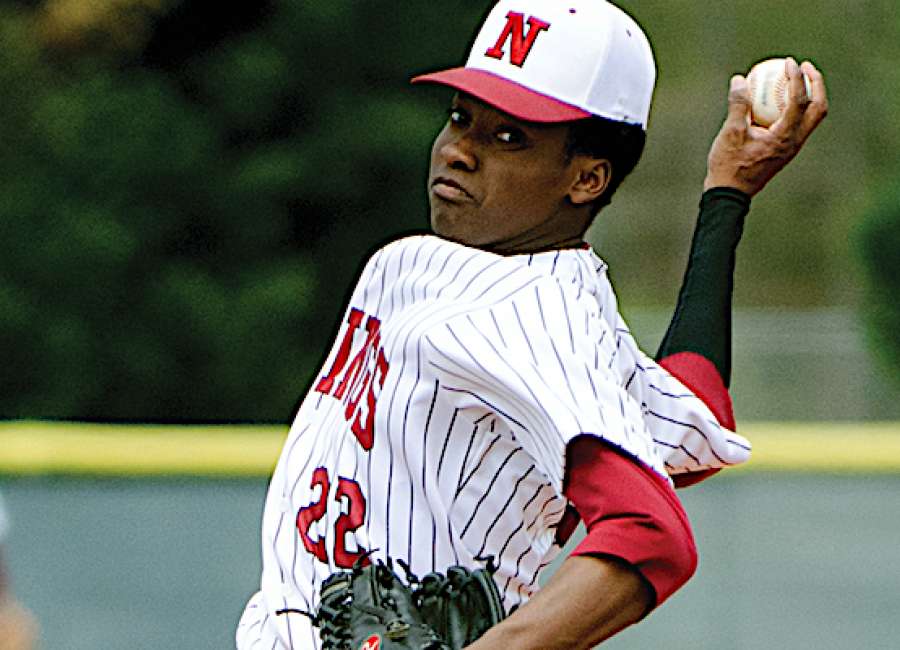 The Northgate Vikings have a key two-game Region 5-6 A baseball series with Douglas County starting Wednesday on the road, but if head coach Todd Herrington was worried that his squad was looking ahead, they put his fears to rest Monday, getting a non-region 9-3 home victory against Sandy Creek.

Northgate (21-6) scored three runs in the first, five in the second and one in the fourth to win their seventh straight game.
It began a busy week of four games over the final five days of the regular season.
The Vikings need a victory over Douglas County either today in Douglasville or Friday at home to clinch third place and a state playoff berth.
The Vikings entered this week with a 10-4 region record while ahead of both Douglas County (9-5) and Creekside (8-5) in the battle for the final two state playoff berths in 5-6A.
Alexander (12-1) and South Paulding (11-1) play twice this week to determine this year's region championship. Both suffered a region loss to Northgate earlier this season.
Connor Mask and Will Queen each had three RBIs for the Vikings.
Mask and Queen helped their RBI totals with doubles.
Queen's double in the top of the first started the scoring for the Vikings as Will Horne and Shawn Ragan crossed the plate to give Northgate a 2-0 lead.
The Vikings also took advantage of some pitching mistakes by Sandy Creek to score its third run as Ryder Willard crossed the plate on a wild pitch.
After Sandy Creek cut the lead to 3-1 in the top of the third, the Vikings exploded for five runs in the bottom of the inning.
Robert Smith had an RBI to start the third-inning five works and Mask increased the lead to 7-1 when he stepped to the plate with the bases loaded and drove in all three runners with his double.
Jack Eskew added the final run of the inning to increase the Vikings lead to 8-1.
The Patriots cut the lead to 8-2 with their second run of the game in the top of the fourth when they took advantage of one of Northgate's five errors.
Eskew scored the final run for the Vikings in the fourth inning and they never looked back.
The Patriots scored their final run of the game in the fifth on a base hit.
Northgate sent four pitchers to the mound with starter Reid Fagerstrom going 2  2/3 innings and striking out two.
Dalton Brooks pitched 1 1/3 innings and struck out four Sandy Creek batters.
Alex Cawood tossed 1 2/3 innings and struck out a batter. Andrew Washington closed out the game for the Vikings, throwing 1 1/3 innings and striking out two.
Vikings 9, Patriots 3
Sandy Creek 001 110 0 — 3 4 0
Northgate 305 100 x — 9 5 5
W—Reid Fagerstrom
L—Tyler Peavy
2B—Connor Mask, Will Queen