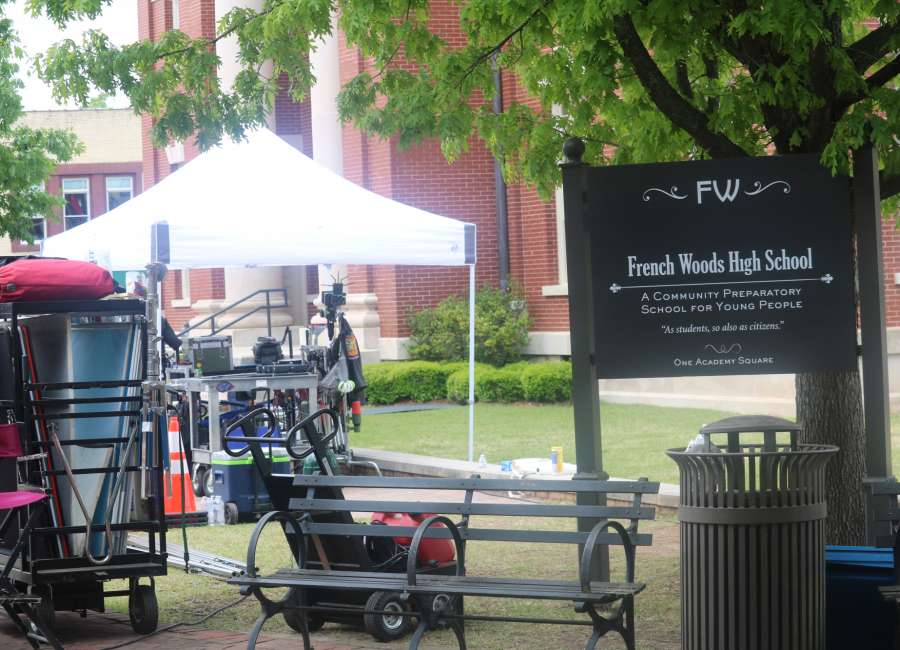 If you passed by the historic courthouse this week, you may have noticed that Hollywood has made its way to Newnan yet again.

"Dr. Bird's Advice to Sad Poets" is filming at the courthouse until today according to Tray Baggarly, director of Coweta County Events Services. The upcoming movie is based on a young adult fiction novel that was published in 2013.
"It's about a boy who inspires to be a great poet like Walt Whitman," said Baggarly. "It was a critically acclaimed novel. The courthouse is acting as his private boarding school."
According to Sean Martinez, the movie's location scout, the star of the movie is being kept under wraps.
"It's a fantastic cast that is part of this beautiful picture that we're making and that's why we're trying not to spoil the cast," Martinez said.
The project will be filming for the next three to four weeks in Newnan. Other filming locations include the Coweta County Fairgrounds and another location off of Temple Ave.
More than half of the movie is to be filmed in Newnan, while some locals get the chance to work as background in the movie. "Dr. Bird's Advice to Sad Poets" has a mixture of local background artists – aka, extras – as well as other background artists from around Georgia.