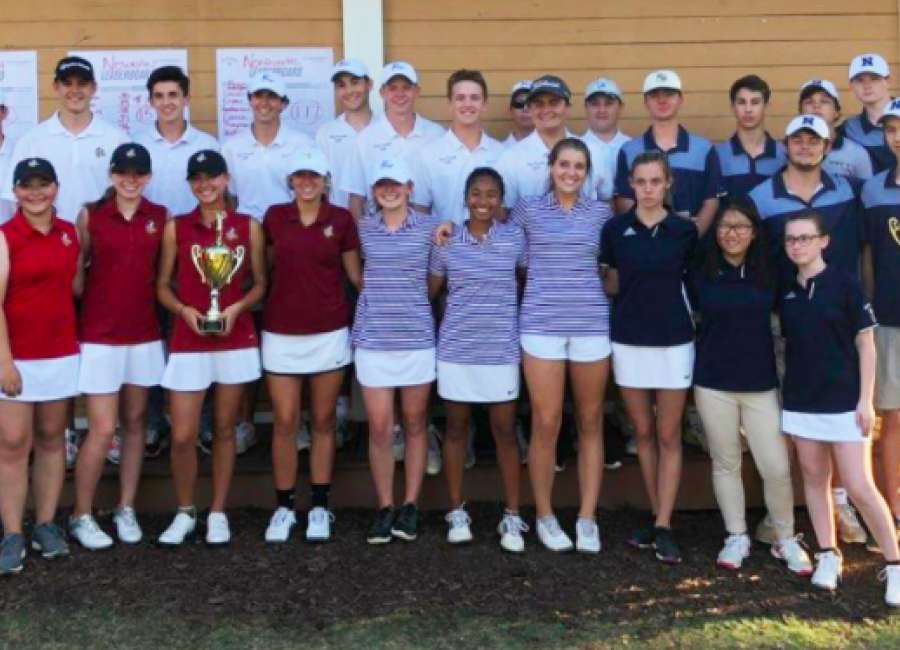 Northgate's girls showed in Wednesday's nine-hole Coweta Cup golf event that they're ready to again challenge for an Area 4-6A title this season.

Coming off last year's runner-up finish in 4-6A, the Lady Vikings added another county title by firing a 130 to finish ahead of both East Coweta and Newnan at the annual event, which was hosted by Canongate on White Oak.

Northgate's girls were led by junior Michelle McGrath, who earned low-medalist honors with a 45.
In the boys tournament, Newnan put together a balanced effort that was led by Luke Sherman en route to a Coweta Cup title. The Cougars posted a team score of 151 that included all four scorers coming in with nine-hole efforts under 40.
Sherman's 35 led an 11-stroke victory for Newnan. Parker Shellnutt paced the effort with a 38, while both Thomas Kelleher and Lee Underwood right behind with identical nine-hole rounds of 39.
A second-place finish by the Indians was led by senior Carson Whitton, who earned low-medalist honors with a 34. Drew Jones was the second scorer for the Indians at 42, with Luke Underhill and Cade Treadwell each adding a 43 to close the scoring. 
Northgate's boys finished third with three Vikings -- Saulton Crow, Nick Carter and Patrick Wallace --  tying for the scoring lead with scores of 44. Noah Garner added a 45 to complete the scoring. 
The Lady Vikings look to again finish the season strong behind a lineup led by McGrath and Maddie Hart, who added a 45.
Last season, Northgate's girls finished behind only Dalton in the Area 4-6A tournament.
Autumn Brown and Emma Dietz led a second-place effort for East Coweta's girls with respective efforts of 42 and 46. 
Mason Kendrick led Newnan's girls with a round of 60. 
Coweta Cup Tournament

Nine-hole event at Canongate on White Oak

Boys
Newnan  151

Luke Sherman 35

Parker Shellnutt 38

Lee Underwood 39

Thomas Kelleher 39

Will Sport 42

Joe Berry 46

East Coweta 162

Carson Whitton 34

Drew Jones     42

Luke Underhill 43

Cade Treadwell 43

Jake McCullough 44

Brady Foster 50

Northgate 177

Nick Carter 44

Saulton Crow 44

Patrick Wallace 44

Noah Garner 45

Thompson 49

Heatherman 55

Girls
Northgate  131
Michelle McGrath   37
Maddie Hart  45
Watt  48
Payton Gaston 51
East Coweta 141
Autumn Brown   42
Emma Dietz  46
Upchurch 53
Newnan
Mason Kendrick 60
Rosene 63
Van Sant 67