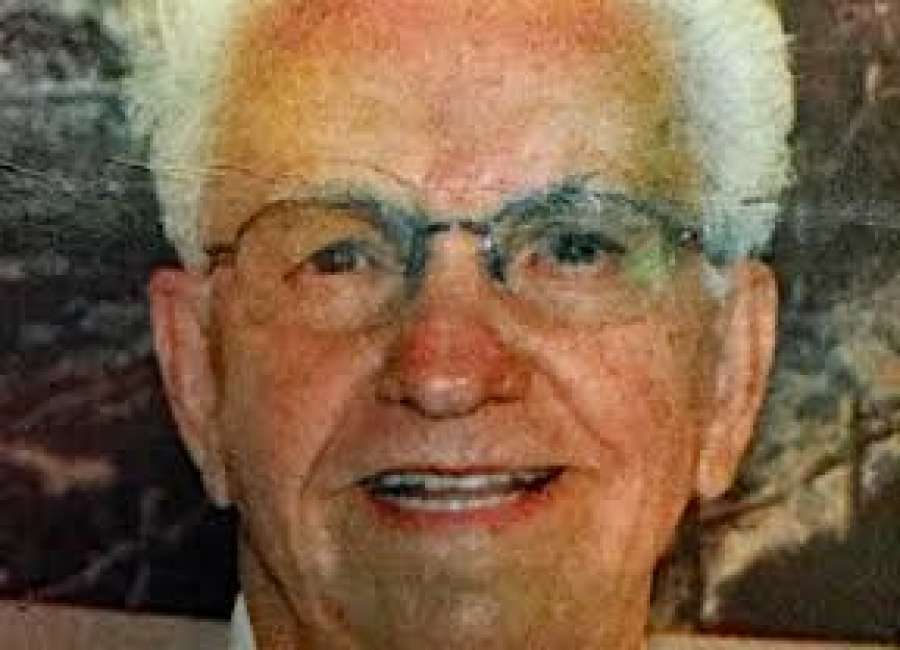 Marvin "Buddy" O'Neal, 93, of Sharpsburg, flew to heaven Wednesday morning, April 11, 2018.  
He was born on August 14, 1924, in Greenville, Ga., to the late Vester and Janie Milam O'Neal.  He would live the early years of his life in Greenville. Buddy served his country during World War II in the Air Force.
Returning from his military service, he moved to Newnan and started a cab company.  It was in Newnan he met Mary Lucille Taylor who would become his wife and share the next 57 years together until her passing in 2006.  
Buddy worked for the postal service and would retire after a 37-year career.  He also enjoyed his work as a real estate agent and broker for over 20 years. Buddy also applied his considerable talents and dedication to others as a Mason.
Of all his interests, none was more important to Buddy than the time he spent with him family.  Any mention of them would make his smile only larger.
In addition to his parents and his wife, Buddy was also predeceased by a son, Thomas Wayne O'Neal and his son-in-law Buddy Everett.   He was also preceded in death by his siblings: Bob, James, Sara, Elsie, Martha, and Betty Ann.
He is survived by his sons, Mike O'Neal and his wife Belinda of Grantville, Don O'Neal of Sharpsburg, Jeff O'Neal of Sharpsburg.  His daughters are: Lynn Everett of Sharpsburg and Valerie Phillips and her husband Dennis of Moreland. Also surviving is his sister, Dot (and Roy) Kinney of Manchester.  There are 10 grandchildren and 13 great-grandchildren.
Funeral arrangements are by McKoon Funeral Home at 38 Jackson Street.
The service to celebrate the life of Marvin "Buddy" O'Neal will be an event of Saturday, April 14, 2018, at 1 p.m. in the McKoon chapel led by Pastor Danny Stovall.  
The family will receive friends beginning at 12 p.m.
Interment will be in historic Oak Hill Cemetery with appropriate military honors. Serving as pallbearers will be his grandsons: Chris O'Neal, Larry Fulcher, Chip O'Neal, Marshall O'Neal, Brandon Phillips and his great-grandson Damian O'Neal.   
Online condolences may be expressed at www.mckoon.com.  
McKoon Funeral Home, 770-253-4580.