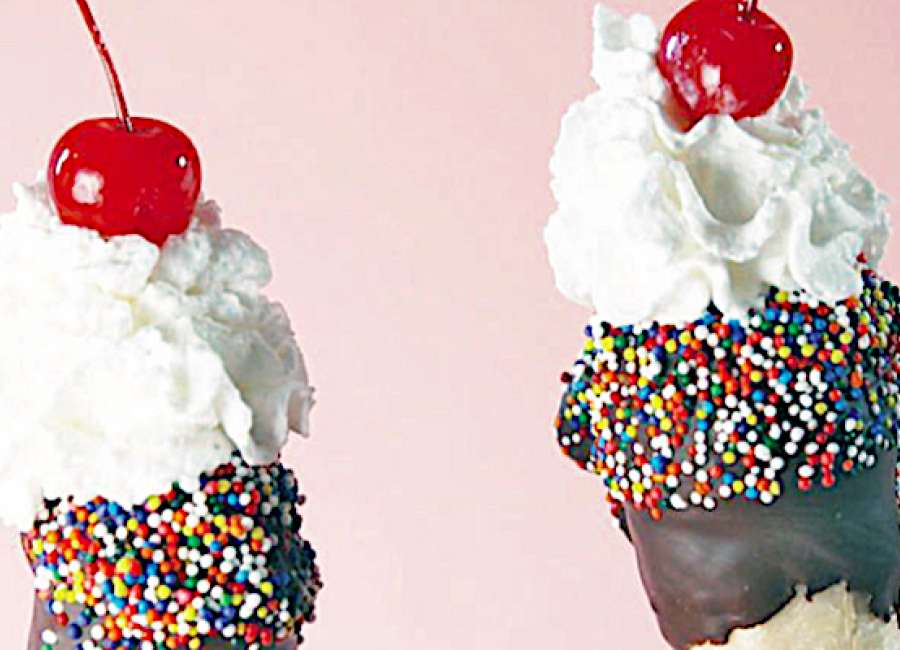 Some area teens will test their culinary skills on Saturday by cooking dinner and dessert for more than 50 people at St. George Catholic Church.

The taste-testers may be some of the teen's toughest critics to date.
The young chefs, part of the Culinary Ministry at St. George Catholic Church, will be preparing the meal for their families and friends.
"We at St. George are very blessed to have a church family of over one thousand people. Family is our foundation," said Scott Eldred. "The children of our parish will be our future in the church, community and city. Their leadership will help form the world we live in."
Scott and his wife, Donna, lead the Culinary Ministry.
The group is for children aged 13 to 17 years old.
For 12 weeks, the Eldreds teach students basic knife skills, as well as how to read and comprehend a recipe.
The couple also shows students that "fresh is always best, but frozen is also good," according to their website.
The Eldreds help students prepare nutritious meals in 30 minutes or less, and on a budget.
The 12-week course culminates with students preparing a dinner for their families, and an awards banquet.
On Saturday, the teens will prepare baked chicken breasts with mushroom and sage sauce, mashed potatoes with cream cheese and chives, sweet and sour cabbage, brussels sprouts, and fried ice cream for dessert.
All the food items will be made from scratch by the students.
•••
COOKING WITH KIDS
For some children, food is more exciting when they help prepare it.
Whether kids choose a recipe, pick out the ingredients, mix items together, or decorate / garnish the finished dish, they're proud to share the final outcome.
Here are a few quick - and delicious - recipes that children can create with adults - or on their own.
•••
CHICKEN PARM SLIDERS
A delicious and satisfying meal in bite-size form. Use frozen chicken nuggets to makes this recipe easier to create.  
Ingredients:
1 pkg. Dinner rolls
1 bag Chicken nuggets
1 pkg. Mozzarella cheese
1 jar Marinara sauce
1 can / bag Parmesan Cheese
Recipe:
Cook the chicken nuggets according to the package instructions.
Stick chicken nuggets on sliced dinner rolls.
Top each nugget with half a slice of mozzarella cheese, some marinara sauce and a sprinkling of parmesan cheese.
Broil sliders until the cheese is gooey - then serve.
(Recipe Courtesy: delish.com)
MINI PEPPER PIZZAS
A healthy and tasty alternative to pepperoni pizza, by trading the carb crust for vegetables.

Ingredients:
4 bell peppers, halved and cored
1 tbsp. extra-virgin olive oil
Kosher salt
Freshly ground black pepper
1/2 c. pizza sauce
2 c. shredded mozzarella
1/2 c. finely grated Parmesan
1/3 c. mini pepperoni
1 tbsp. chopped parsley
Recipe:
Preheat oven to 350°.
On a baking sheet, drizzle peppers with olive oil and season with salt and pepper.
Spoon sauce onto each pepper half.
Sprinkle with mozzarella and Parmesan cheeses.
Add pepperoni on top.
Bake for 10-15 minutes, until the peppers are crisp and the cheese is melted.
Garnish with parsley.
(Recipe Courtesy: delish.com)
BANANA SPLIT POPS
The kids will go bananas for this recipe!

Ingredients:
4 bananas
8 popsicle sticks
1 c. melted chocolate
1 tbsp. coconut oil
1/2 c. rainbow nonpareil sprinkles
Whipped cream, for serving
8 maraschino cherries
Recipe:
Line a large baking sheet with parchment paper and set aside.
Cut the ends off of each banana to level the sides, then cut in half.
Insert a popsicle stick into each banana piece and place on prepared baking sheet. Freeze for 2 hours.
In a medium bowl, whisk together melted chocolate and coconut oil until smooth.
Pour sprinkles into a small bowl.
Dip the top of each frozen banana in chocolate, then roll the melted chocolate tip around in sprinkles.
Return to baking sheet and freeze until the chocolate is firm, about 15 minutes.
Top each pop with whipped cream and garnish with a maraschino cherry.
(Recipe Courtesy: delish.com)