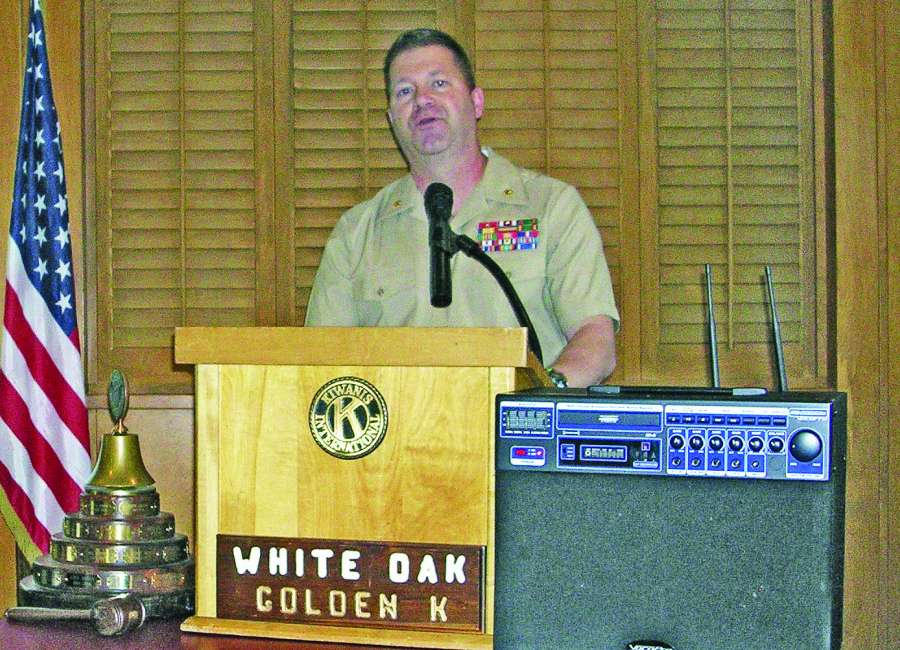 Members of White Oak Golden K have some fresh insights into how the local JROTC programs work.

Major Pete Merrill, Marine Corps JROTC Senior instructor at East Coweta High School, spoke to the club on March 29. The meeting was at Sprayberry's on Highway 34.
Merrill graduated from the U.S. Naval Academy and was commissioned in the U.S. Marine Corps as an infantry officer. Merrill served in 8th Marines as a platoon commander, executive officer and operations officer from 1993-1999.
Upon graduating Expeditionary Warfare School, he served as company commander and operations officer. Merrill served in numerous leadership and staff positions during multiple combat tours to Iraq and Afghanistan as an infantry commander, staff officer and combat advisor.
He retired in the summer of 2012.