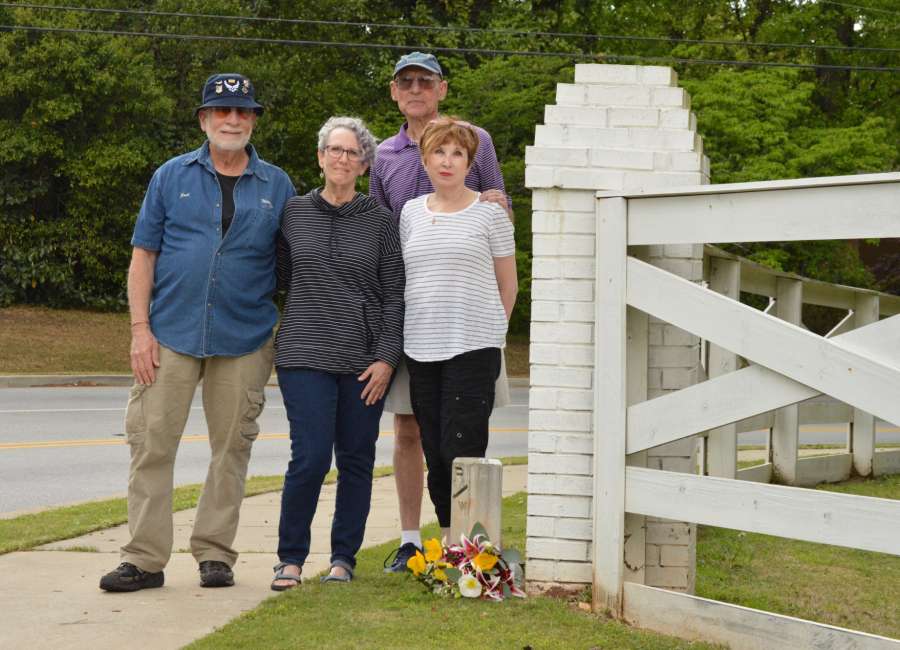 Every April 23 since 2006, Suzanne Minarcine has placed flowers at the site of one of the country's most notorious lynchings.

Sam Hose, a black man working for the Cranford family of north Coweta County, was accused of murdering his boss, Alfred Cranford, sexually assaulting Cranford's wife, and seriously injuring his infant son.
On April 23, 1899, Hose was tied to a tree near the current intersection of Roscoe Road and U.S. 29 and burned alive. Minarcine said that many of Hose's body parts were cut off and portions of his skin were peeled off before he was doused with kerosene and set on fire. 
His body parts were taken to Atlanta and offered for sale. Some 1,500 Atlantans took trains to see the lynching, but arrived after it was over, according to a story about the event in "The Herald and Advertiser."
Hose, also known as Sam Holt and Tom Wilkes, was almost certainly guilty of the crimes, Minarcine said. But remembering the lynching isn't about guilt or innocence – it is about justice denied, she said. And that was the case for so many of the lynchings in Georgia.
"He was deemed guilty without a trial," she said.
Remembering the lynching is a way to remember all the lynchings in Georgia's history.
In 2005, the Hose lynching was discussed by a group called Come to the Table. Minarcine said she was struck by the anger of some in the community over the lynching.
"The black people knew about it but the white people didn't," she said. "I think we owe it to our children to be accurate in our depiction of history."