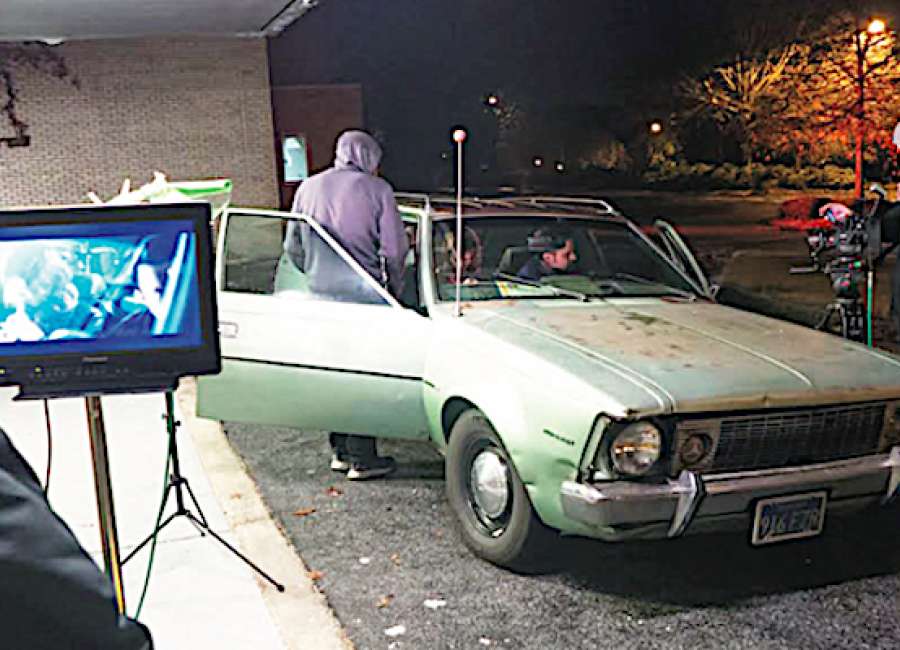 Maggie Hickman, a Newnan resident and independent film maker, recently wrote, produced and filmed a movie in the Newnan area. 'Rave Party Massacre' will be released April 10.
"I'm really, really fortunate that my movie is going to be out there and people are going to see it," said Hickman. "A lot of movies don't make it. Especially independent movies with small budgets. So that was really really exciting, especially being a first-time producer and being a woman as well. Because it's really a man's world, the film industry."
Originally titled 'DeadThirsty', the description is as follows: "After a night of hard drugs and outlandish sex, five young ravers are transported to the insane world of DeadThirsty… where death and even worse horrors await around every corner."
The horror film will be available to buy on DVD and will be able to viewed on iTunes, Amazon Instant, Google Play, PlayStation, Xbox, Vudu and On Demand through local cable providers.
While Hickman wrote and was the sole producer of the film, her husband Jonathan W. Hickman co-wrote the movie. Jason Winn directed the film. 
The Hickmans were able to write the script in three days. They then filmed the entire movie in nine days inside of the old Piedmont Hospital. The extras used in the film were mainly Newnan residents. 
"Rave Party Massacre" is considered a low-budget independent horror movie. 
Hickman wears many hats when it comes to her movie. She did a lot of the art work and social media. 
"It's a lot of hands-on, being small budget," said Hickman. "You just have to get in there and do a lot yourself. It's a consistent job really."
Hickman was born in Texas but lived most of her life in England until moving to Newnan eight years ago, when she began her film career doing extra work for five episodes of the television show "Drop Dead Diva." Although this is first feature film Hickman has produced, she has also created some documentaries while maintaining a love for photography. 
The Hickmans are also finalizing a script for a Halloween-themed movie for later this year. 
When it comes to women breaking into the film industry – producing, directing, writing or acting – Hickman has strong opinions on the matter.
"I would say just keep persevering, really," said Hickman. "Just make sure your voice is heard and be persistent. I always think that's the main thing. Get your voice and work out there. And don't be intimidated."
Hickman describes the first day on her most recent movie as "quite interesting." According to the filmmaker, people assumed her husband was the producer of the movie instead of her. 
"And now women are getting their voices out there more with the #MeToo movement," said Hickman. "I think it's happening for women. It's a good time to get into the film industry as a woman. I think it's a long time coming. I think it's a good thing that women are getting out and wanting equality in this business."