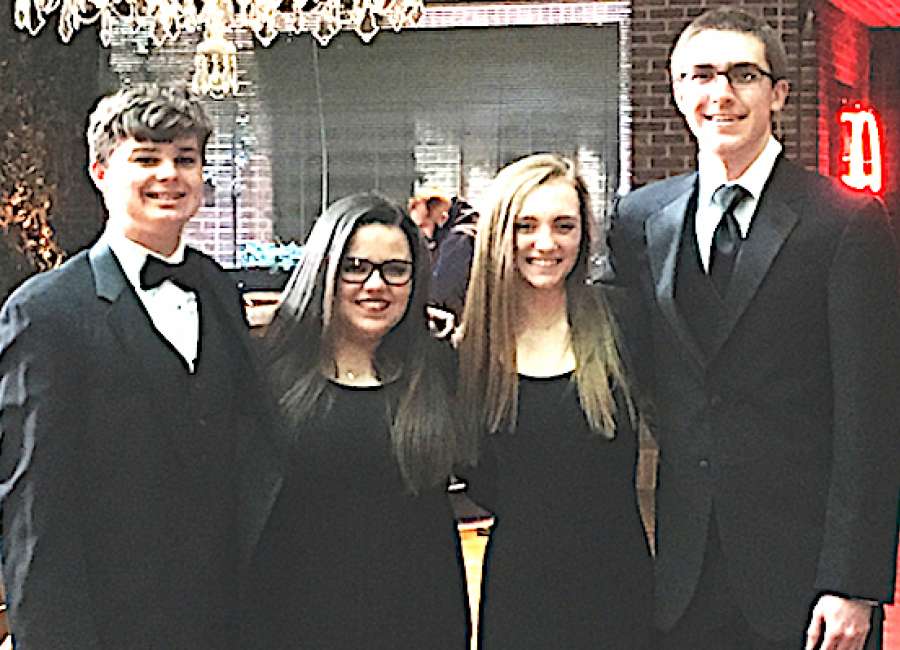 Four Heritage School students recently performed with the National Honor Chorus at Lincoln Center in New York City.

Seniors Dayton Warren and Liam Walker, sophomore Francesca Petrino and freshman Thomas Morenzi were among students conducted by Dr. Martha Shaw.
"Performing at Lincoln Center was probably the most important performance of my life," Petrino said. "To have that honor at the age of 16 is a blessing."
"The Heritage School received this invitation because of the high level of musicianship demonstrated by the singers, as well as the exceptional recommendation of Dr. Martha Shaw," said Dr. Jonathan Griffith, artistic director and principal conductor for Distinguished Concerts International of New York, which produced the event.
The singers and their chorus teacher, Karen Hurd, spent five days and four nights in New York City in preparation for their concert. Students had three rehearsals and spent time sightseeing, visiting historical landmarks and attending a Broadway show.
"I am confident Dayton, Liam, Francesca, and Thomas's lives have been changed by this experience and look forward to taking more trips like this with our future singers," Hurd said.
As conductor, Shaw – founding director of the Spivey Hall Children's Choir Program as well as professor of music and director of choral activities at Reinhardt University – helped students connect with songs she chose for their "Reflection of Light" concert, explaining why she chose each song and what they mean to her.
"Dr. Shaw is not only a world-renowned female conductor, but a person who changes the lives of the students she works with through her kindness, wisdom, and musical artistry," Hurd said. "I was thrilled to receive her personal invitation for my students to perform. To see their faces light up as they walked onto that historic stage for the first time made the entire trip worth it.
"The brilliance with which they performed is something I will cherish for a lifetime," Hurd added. "They became true artists on that stage and received a standing ovation as proof. It further supported my firm belief that the performing arts are vital to a student's well-rounded education. It was thrilling to see my students surrounded by young men and women from all across America and Canada who share a passion for making collegiate-level music."
Shaw, a highly renowned clinician and guest conductor throughout the United States as well as in Canada and Korea, said the young singers were "a joy to conduct."
"They were warm, kind and very well prepared," Shaw said. "This is a tribute to the singers, their teachers, and their parents. It is life-changing to give a gift of travel and performing to your children."