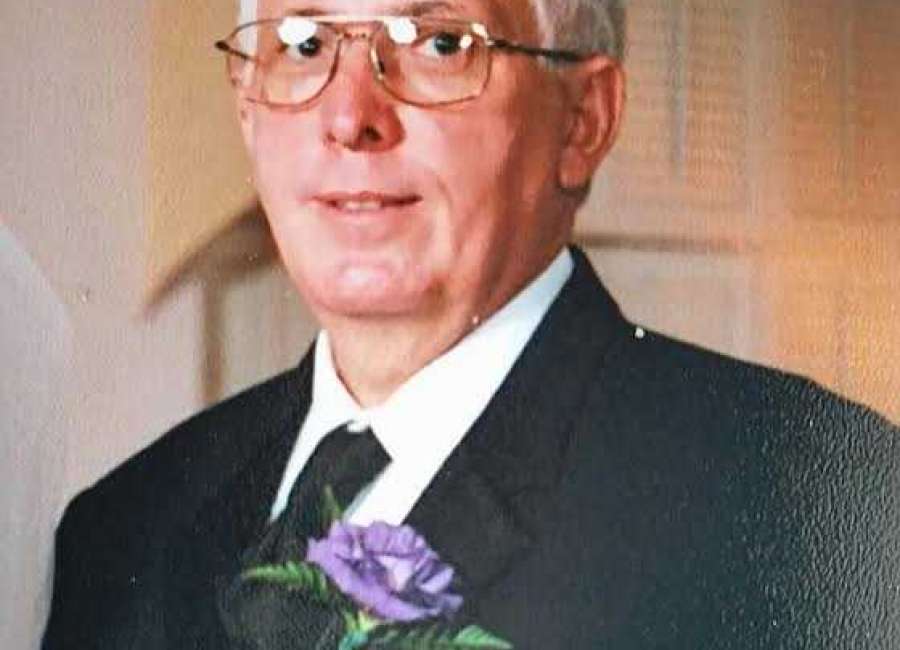 Mr. Gerald W. Vosbury, 71, resident of Coweta County, passed away peacefully at his home on April 12, 2018, surrounded by his loved ones.
Mr. Vosbury had suffered many years with Parkinson's disease due to his exposure to Agent Orange during his service in the Vietnam War.  
Mr. Vosbury was born October 1, 1946 in Illinois to Charles and Thelma Sisk Vosbury.
In addition to his parents he was preceded in death by two brothers, Charles Vosbury and Billy Vosbury.
He is survived by his devoted wife Dale Cook Vosbury; daughter, Robyn Wages of Atlanta; son, Jeffery Vosbury of Columbus; stepchildren, Chris Turner (Denise) of Newnan, Hilarie Noles ( Dean) of Alabama. Mr. Vosbury was blessed with one grandson, Evan Wages of Atlanta; six step-grandchildren, Chase Turner & Austin Turner of Newnan, Lundyn Stroud & Neely Noles of Alabama, Madisyn Leake of Jasper, Ga. and Chasity Gaynor (Phil) of Missouri. He also was blessed with two step great-granddaughters, Madyson and Bristol Gaynor of Missouri.
He is survived by one brother, Donald Vosbury (Joann); niece, Dawn VanGundy and great nephew Jack VanGundy all of Beaufort, South Carolina. He also leaves behind his two devoted pets, Oliver and Annie.
Mr. Vosbury was a member of Westside Baptist Church of Newnan.
Mr. Vosbury enlisted in the U.S. Army immediately after his graduation from high school. He was a decorated Captain with the US Army having served four years during the Vietnam War. He was a member of the 82nd Airborne Division and from December of 1967 to November of 1968 he was given command of the 48th Infantry Platoon Scout Dogs. He was in charge of 1000 handlers and their dogs. This is where his love for animals served him well.  Mr. Vosbury received the Good Conduct medal, National Defense medal, Marksman (rifle M- 14), 2 overseas bars and the Vietnam Service medal.
Upon his return home Mr. Vosbury enrolled in Columbus College where he received his degree in Business Management. He also received his license as a Certified Public Accountant. Mr. Vosbury held many positions during his business career. He was employed as an Auditor for one of the largest accounting firms in Columbus, Ernst & Ernst, Controller for Callaway Gardens, Auditor for the National Banks & Trust Co. of Columbus, Ga., Treasurer of Flournoy Construction Co. and taught accounting at West Georgia Technical College for a number of years.  
When Mr.Vosbury lived in Tennessee he was also the Accountant for the well known Country Music legend, Mrs. Loretta Lynn and her Husband. After many years of working for others he decided to start his own accounting firm with two locations.  Mr. Vosbury opened one located in Lagrange and one in Newnan. He was self-employed until his illness progressed causing the closing of his offices. So many times his clients would seek out Mr. Vosbury for guidance during their difficult times due to his love for the Lord and his desire to use his talents to serve God. He was always encouraging his Family to further their educations and pray for God's guidance in all their decisions.
When he resided in Lagrange, Mr. Vosbury held the position of Youth Sunday School teacher, Deacon, Financial Officer and taught the Young Adult Sunday School Class at Western Heights Baptist Church.
Mr. Vosbury was known for his gentle and kind nature. He was a soft spoken man with a humble spirit.  He was deeply rooted in his faith and used his business to share his love for his Lord and Savior and exhibited his faith by the good works he did for so many. He was a devoted son, husband, father, grandfather, brother, uncle and friend.
His family would like to thank his long time caregiver, Cathy Hurst, for the wonderful care and love she gave him during his time of illness. To the staff of Halcyon Hospice in Villa Rica for giving him the comfort, love and care he needed in his last days. To the Pastors and members of Westside Baptist Church for all their prayers, phone calls, food, cards and visits during his illness. God Bless you all.
In lieu of flowers, memorial contributions may be made to Westside Baptist Church of Newnan.
The graveside service for Mr. Vosbury is Monday, April 16, 2018, at 3:30 p.m. at Forest Lawn Memorial Park, 656 Roscoe Road, in Newnan. The service will be officiated by Dr. Melvin Payne and Pastor Alton Midgett. At which time military funeral honors will be presented to the family.
The family will receive friends Monday from 2-3 p.m. at McKoon Funeral Home, 38 Jackson Street, in Newnan.
McKoon Funeral Home & Crematory, 770-253-4580.