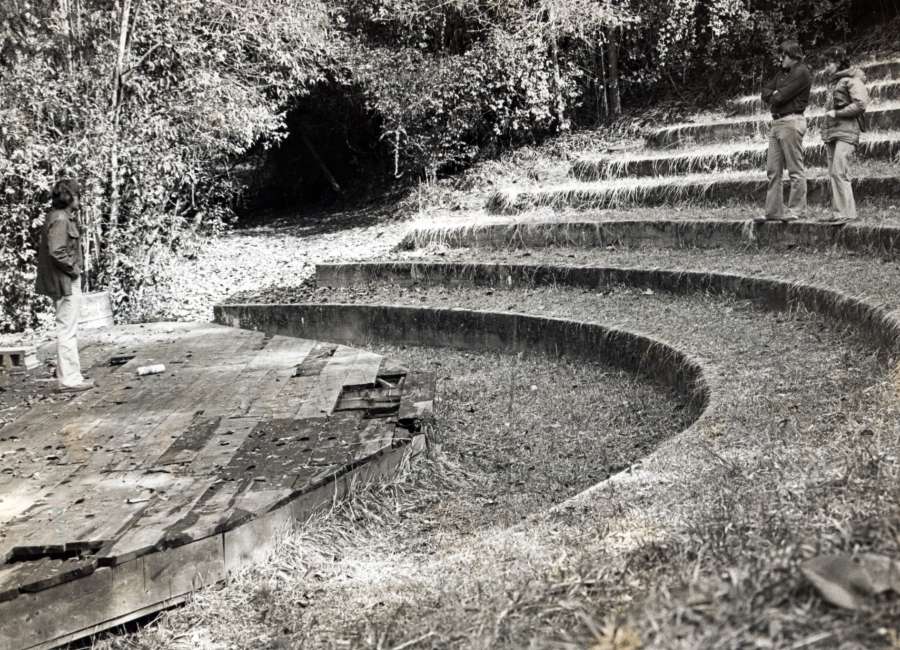 Hammond Hatchett gives a tour of Dunaway Gardens, constructed by his great aunt in 1934 in Roscoe. 
This photo was taken prior to the rehabilitation of Dunaway Gardens undertaken by current owner Jennifer Bigham. 
The amphitheaterwas host to a number of local productions from the 1930s through the 1950s, and has been used by the Newnan Theatre Company for special performances since then, on occasion.
If you have photos for 'Flashback Friday,' please send them to the Newnan-Coweta Historical Society, 770-251-0207.