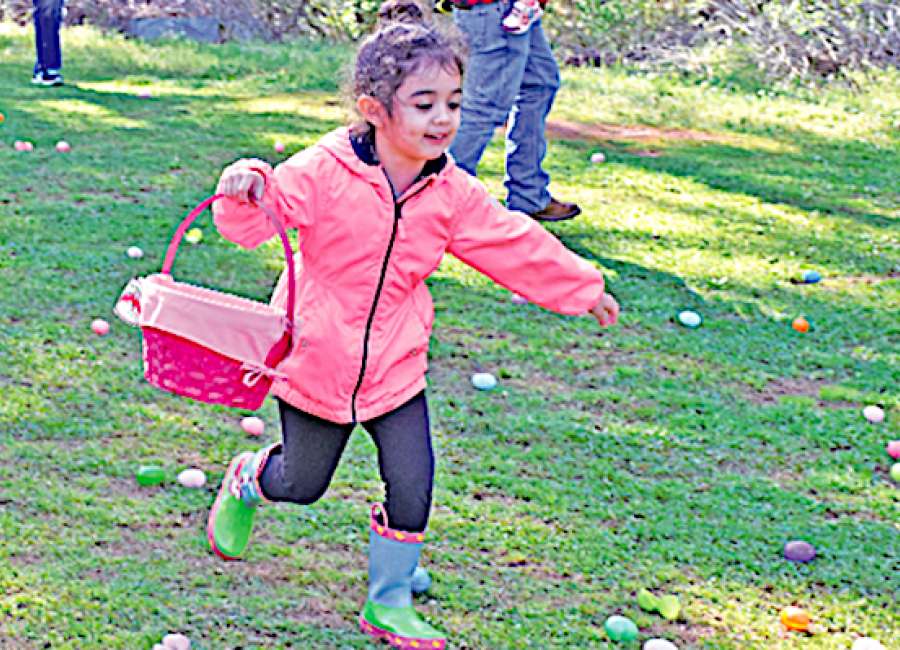 Easter is the holiest day of the year and the impact of the annual celebration of Jesus' resurrection continues to give energy and add a layer of reflection to gatherings at Coweta County churches.

Churches were busy during the Lenten period, leading up to Easter. There were services in many churches during Holy Week, and Easter Day itself was a time of high attendance and special music and activities at most churches.
Palm Sunday is the week before Easter, a time for remembering Jesus' triumphal entry into Jerusalem. Griffin First Assembly-Newnan held a Palm Sunday Communion service, and Hope Christian Center also celebrated Palm Sunday.
Father Llane Briese, a visiting priest, took part in the Palm Sunday service at St. George Catholic Church.
Several churches held Easter egg hunts. Crossroads Church had a helicopter egg drop at East Coweta High School.
Resurrection Lutheran Church held an egg hunt and cookout on March 31. Volunteers grilled hamburgers and hotdogs and brought desserts, sides and drinks.
The same day, more than 100 eager children descended upon the back lawn of St. George Catholic Church for the annual egg hunt. Children filled their baskets to the brim with brightly colored eggs, assisted by family, friends, and volunteers from St. George's middle and high school youth groups.
Afterward, children filled eggs, decorated cookies and had pictures made with the Easter Bunny.
Summerhill Baptist Church on Turkey Creek Road held a sunrise service on Easter morning with Larry Evans as the scheduled speaker. Breakfast was served.
Summerhill also held a Good Friday service with refreshments following.
For some congregations, Easter offers a time for churches to gather with others. A group from Liberty Christian Church attended the Southern Metro Disciples of Christ Tenebrae-Good Friday service at First Christian Church in Griffin.
There were more than 60 people in attendance, and Anita Renahan-White, pastor at Liberty, was among the pastors participating. The evening began with a potluck dinner, featuring dining tables decorated with chalices and candles.
Attending from Liberty were Renahan-White, Jimmy and Beth Walker, Mary Jane Miles and Roger and Glenna With.
Churches in the Luthersville-Lone Oak area joined for events around Easter. Clark Chapel United Methodist Church, Luthersville United Methodist Church and Allen-Lee Memorial United Methodist Church joined for a Good Friday service. The service was held at Allen-Lee in Lone Oak and led by Alphonso Smith, pastor of Clark Chapel.
Luthersville and Allen-Lee also joined for a sunrise service at Luthersville. First United Methodist Church of Newnan, Newnan Chapel United Methodist Church and Newnan Presbyterian Church held a joint sunrise service at the Greenville Street Park.
There also was a sunrise service at First Christian Church.
The flowering of the cross has become a tradition at Central Baptist Church on Easter. Church members brought flowers or cuttings from flowering shrubs or trees from their yards to decorate a cross in front of the sanctuary.
Central also had special music on Easter featuring a string quartet along with soloist Carmen Skaggs and trumpeter Paul Lisborg.