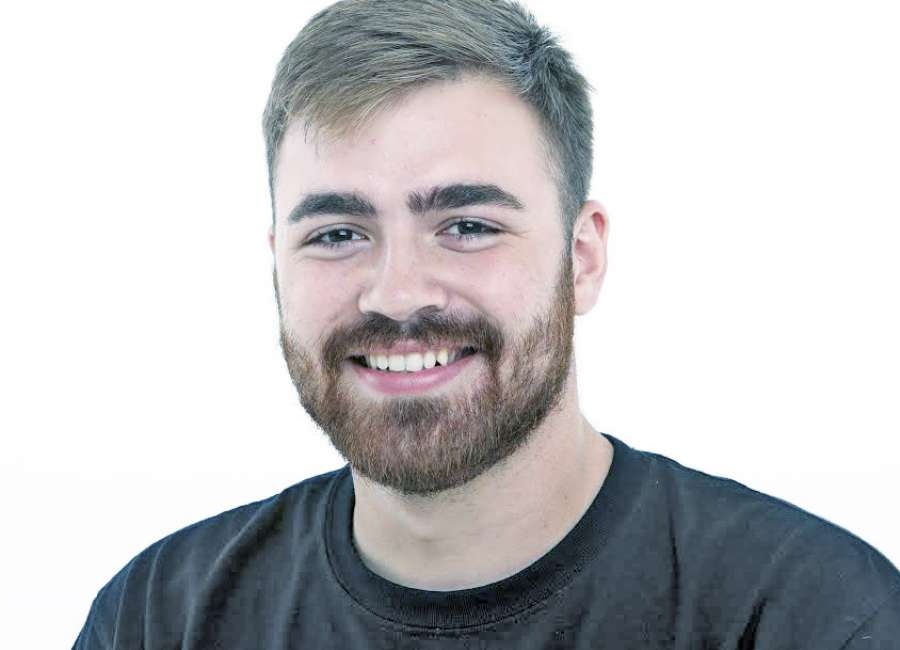 People generally follow a frequently traveled path to success, like going to college.

Jacob Davis, a former Newnan resident, choose to take a bumpy path on his way to his dream job.
"It's a weird and crazy story, and I don't know how to really explain what happened to get me to California," said Davis. "It's long and convoluted and there's a lot of bad ideas involved. The fact that I have this job right now is crazy. It's such a strange story as to how I got here."
Davis has been the network editor for Hot Rod Magazine for almost a year. The magazine is based in Los Angeles.
After graduating from Heritage Christian School in 2012, Davis "decided to do what (he) was supposed to do and go to college." He attended the University of West Georgia for two years, studying mechanical engineering. He then transferred to Southern Polytechnic College in Marietta for a year and a half before realizing that he "hated" college.
During summer break, Davis went to work for Kenwood Rod Shop. His initial job was to clean the shop, but Davis ended up as the shop's foreman four months later. Davis did not return to school and worked for the shop a total of two years.
After that, Davis worked for another car shop in Sharpsburg for six months while he learned custom metal work skills.
Although Davis picked up automotive skills at local hot rod shops, his training began as a kid. Davis credits his father, Tim Davis, as the person who sparked his interest in cars.
"He was always working on something," said Davis about his father. "He was always tinkering with some used car that he bought. He'd do a quick fix on something and sell it for more money. So I was always in the driveway helping him fix what he bought."
The car fanatic fondly remembers the sound of his father's 1971 Chevy C10 engine. He even bought a 1967 Chevy C10 when it came to getting his first car. He was able to restore it and drive it in high school.
"I always worked on my own cars because I wanted to know how to do the stuff," said Davis. "So I would just figure it out. Then I turned it into a career somehow."
Davis describes himself as a longtime fan of Hot Rod Magazine and looks up to the publication's editors, David Freiburger and Mike Finnegan. The publication's online show, "Roadkill," had a competition that Davis won, giving him the opportunity to fly to California for a week to film an episode with the duo. Davis not only took the opportunity to travel but was able to impress the people that he looked up to.
Once in Los Angeles, Davis bought a 1972 AMC Hornet station wagon with approximately 100,000 miles, that has since been named 'The Green Hornét," off craigslist.
According to Davis, Freiburger was so impressed with Davis and 'The Green Hornét" that Freiburger asked Davis to write an article about his driving experience with the car for the publication. Davis drove the station wagon his entire week-long trip in California and then drove the car from California back to Newnan. The published article was the first piece Davis ever wrote.
"The car started it all and kind of what continued it," said Davis.
After meeting Freiburger and Finnegan, Davis kept making road trips to Hot Rod Magazine and "RoadKill" events to help out and work for free while working at hot rod shops to fund his trips.  
"I'm definitely a Georgia boy at heart," said Davis. "I really like Newnan. It's a much different kind of life you live in Newnan. Everything is a lot cheaper. But I actually moved to Los Angeles because I met a girl. I didn't move here for a job. Unfortunately (the relationship) didn't work out, but six months after getting here Hot Rod magazine called me and offered me a job."
After accepting the job with the magazine in June 2017, Davis started work in August of that year. His responsibilities run from managing the website and social media to creating content for the magazine.
"It's weird to me that I'm a journalist," Davis said. "I'm not going to knock the importance of college, I just don't think it does that much for certain people. I'm a firm believer that with enough hard work anyone could do anything. I like to think that my story kind of proves that."
'The Green Hornét' has also branched off with a career of its own. The car appeared in "Rave Party Massacre," a movie that was filmed in Newnan.