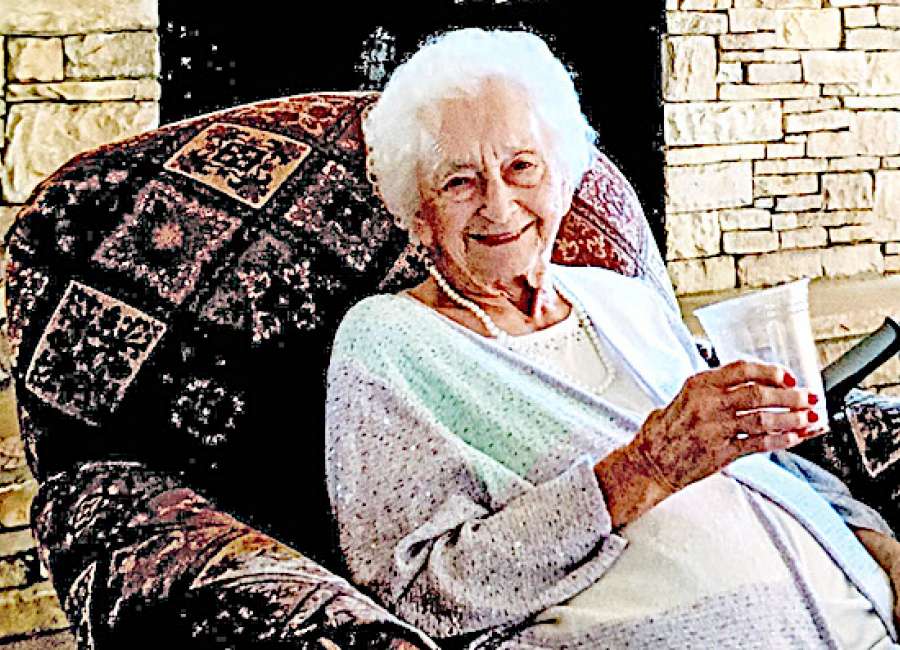 Coweta resident Alice Crawford Huggins turned a century old last month and was able to celebrate with family friends.

Huggins was the third child born to Tom and Tannie Crawford of the Clem Community in Carroll County on March 29, 1918. Her parents had 10 children and she is the last surviving child.
She married Denvil Huggins and they made Coweta their home after Denvil Huggins went to work at the textile mill at Arnco. The couple raised three children. Huggins was widowed in 2008, but she still resides in their family home.  
Margie Bryant, Huggins' daughter, said her mother was celebrated by a large group of relatives and friends just a few short days after birthday on March 31. Relatives traveled from as far from the Bahamas for the celebration.
"She was looking forward to her 100th birthday," Bryant said. "She really wanted that party. We had them from everywhere. Everyone brought a sweet treat because she has a sweet tooth."
Huggins was a homemaker, raising her own children, grandchildren, and even some of the neighborhood children.
Huggins has eight grandchildren, 30 great-grandchildren and seven great-great-grandchildren. They all refer to her as "the best grandma in the world."
"She is always easy going, kind and had a  sense of humor," Bryant said.
All of her grandchildren said they still reminisce about her homemade biscuits and pies.
Huggins said her secret to making it to her centennial birthday is living well, being kind to everyone and treating everyone right. She used to love to read, she said, but is not able to read much now because of vision issues.
"Everybody loves her," Bryant said. "Even kids that grew down the street keep in touch."