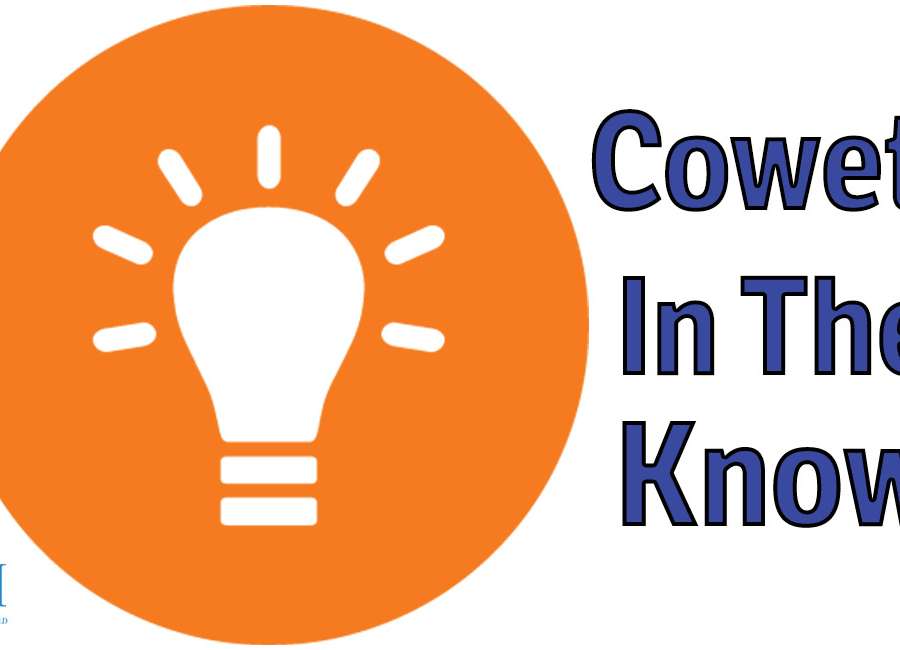 The Georgia Department of  Veterans Service office will host the third conference in the "It's All About Us" conference series for women veterans and their families on Saturday. The conference will feature panel discussions on women veterans issues, mental health, employment, and information on the benefits and resources available to Georgia's veterans at both federal and state levels. Patsey Schreiber, commander of VFW Post 8385, will provide keynote remarks. The conference will be at the Coweta Veterans Club, 130 Veterans Club Road from 8 a.m.-2 p.m.

A top prize ticket worth $350,000 from the Georgia Lottery's $350,000 Gold Mine scratcher was purchased at BP Food Mart, 101 Greison Trail. The winner, William Tate of Newnan, claimed the prize April 9 at Georgia Lottery headquarters.
Community Action For Improvement is still accepting names for the LIHEAP (Low Income Home Energy Assistance Program utility support) in Coweta County. Income eligibility requirements apply. Clients who wish to make an appointment must call to request an appointment with their local CAFI service center. The number for the Coweta County office is 770-253-3864.
State Sen. Matt Brass is serving as the Coweta County campaign chairman for Rick Jeffares campaign for lieutenant governor. The Jeffares campaign has a chairman in all 159 of Georgia's counties. 
The Senoia Area Historical Society will be holding its annual yard sale on April 28 at 8 a.m. The fundraiser will be at the SAHS museum at 6 Couch St. Donations – no clothing – may be left at the museum Friday or Saturday afternoons until the sale date.
The Coweta Community Foundation is looking for volunteers for two Build Days on the Howard Warner Community Center Playground. The workdays will be May 18-19 from 9 a.m.- 5 p.m. People interested in volunteering may sign up by visiting cowetafoundation.org, clicking on the "Events" tab, then selecting the appropriate day on the calendar.
Southern Charm, a vintage marketplace has opened in downtown Newnan at 8 Greenville Street. There is also a location in LaGrange.
Bright from the Start: Georgia Department of Early Care and Learning (DECAL) is partnering with Quality Care for Children (QCC) to help parents find summer camps and child care programs this summer. Parents can verify their camps by visiting www.qualityrated.org to see if it is either licensed or exempt from licensing.
Five Guys in Ashley Park is closed for remodeling until Monday, May 7.
The Newnan-Coweta Historical Society is looking for nominations for the 2018 Historic Preservation Awards. All nominations are due by May 5, 2018. Award winners will be announced May 26. Historic structures, facades, landscapes, etc. that have been rehabilitated must have been completed sometime during the last three calendar years. Nominations and completed forms (available at NCHS) should be mailed to Jeff Bishop, Newnan-Coweta Historical Society, Historic Preservation Awards, P. O. Box 1001, Newnan, GA 30264.
The West Central Georgia Club of the National Association of Negro Business and Professionals Women's Clubs held its Women of Courage and Men of Valor banquet on March 23 at the Crowne Plaza Atlanta Hotel in Peachtree City. Honorees were K D Bowe of Praise 102.5 radio, Judge Lisa Reeves, Lt. Commander Andrea Jackson, Dr. Verna Thornton and Phyllis Blake, national president of the NAACP.