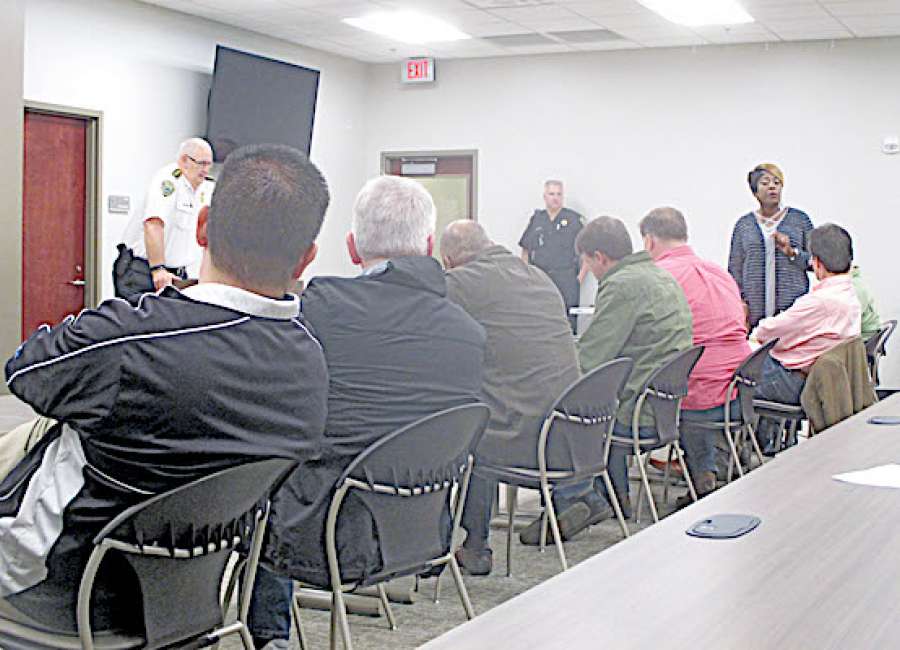 In response to plans by a racist organization to hold a rally in Newnan on April 21, local churches and other groups have announced events to emphasize unity.
The National Socialist Movement is planning to hold a rally at Greenville Street Park on April 21 from 3-5 p.m. A unity service is being planned at St. Smyrna Baptist Church on Heery Road at 3 p.m. with religious leaders from many different traditions participating.
Other events planned include:
• Kingdom Connected Ministries International is sponsoring a prayer service at the Greenville Street Park on April 20 at 7 p.m. People participating in that activity may also prayer walk the downtown area.
• The Willie Pritchett Youth Leadership Foundation will hold its annual cookout at the Housing Authority Playgrounds at Spring Street and Boone Drive on April 21 between the hours of noon-5 p.m.
• The interdenominational unity service held periodically in the Luthersville area is being reworked as a prayer time in advance of the NSM rally.
The Luthersville unity service was originally scheduled for April 28 but was in the process of being rescheduled when news of the NSM event became known.
Bridget Hardaway, who has helped organize the meetings, said a gathering will be held April 21 at 1:30 p.m. at Zion Hill Baptist Church located at 2950 Primrose Road, Greenville in the Zion Hill Community.
There will be "a one-hour prayer session for Newnan," Hardaway said. "We may or may not have a formal program outlined. However, because of the recent events planned in Newnan, it is incumbent upon us to gather and pray."
• Glory To God Television is joining with other local businesses to hold a Spring Gospel Festival at Newnan High School on April 21 at 4 p.m.
Christian broadcaster Joe Pope said the event was planned before the rally was announced, but added he hopes people will choose a positive alternative.
"We don't want any violence. We just want people to praise the Lord," he said.
Participating groups the Alabama Spirituals, the Roy and the Revelation, the Gospel Explosions and Dr. Jay and Truly Focused. The New Generation Praise Dancers are also coming.
Tickets are $20 and may be purchased in advance from Roscoe Jenkins Funeral Home, Mr. Carpet, Ward Law Offices and Curt's BarBQue in Carrollton. Student tickets with valid ID will be $10.
• Local Earth Day organizers are planning Peace in the Park for April 22. The event, from 5:30-8:30 p.m. is planned to "cleanse" the park with meditation and prayer.