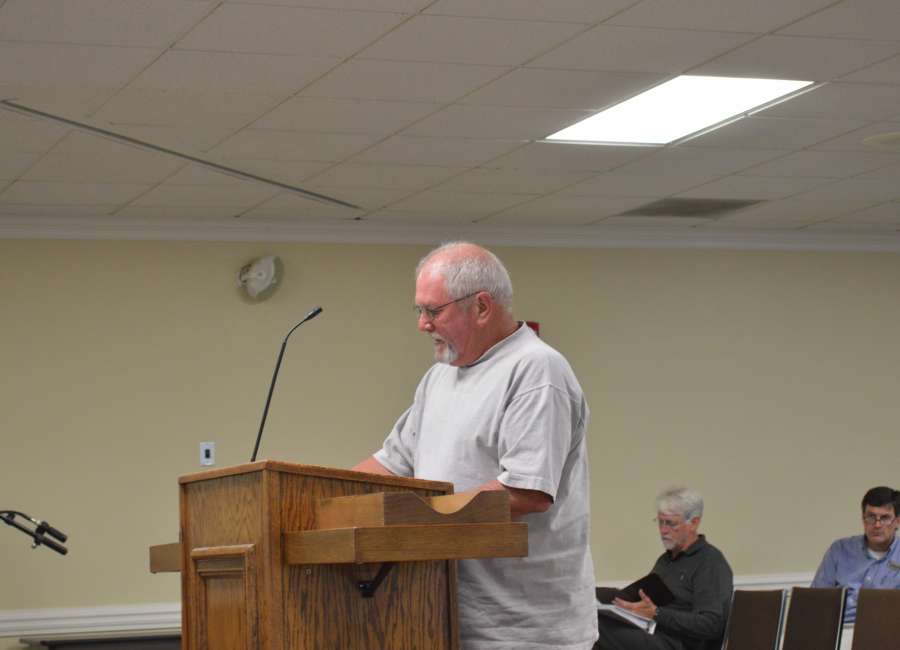 It's been more than 15 months since the newest section of the Newnan Bypass opened to traffic, but the Georgia Department of Transportation still doesn't consider the project complete. And therefore, the GDOT still controls the road.

Coweta resident Aubrey Hester appeared before Coweta County commissioners last week to request improvements to the four-way stop at the intersection of the bypass and Turkey Creek Road and for commissioners to consider raising the speed limit.
Hester also expressed concerns about the intersection of Ga. Hwy. 16 and Gordon Road, and about the intersection of Hwy. 16 and the bypass.
During a public open house several years ago on the bypass project, plans showed a traffic light at the bypass and Hwy. 16.
At the four-way stop, "choking the traffic down to one lane makes for a long line of traffic," Hester said. "Clearly there is room for a turn lane."
Though the original plans showed a traffic light at Hwy. 16, traffic counts aren't high enough to meet the state's warrants for a light, said Tod Handley, Coweta's director of transportation and engineering.
"We have taken some counts on the bypass since it's been open. I think those counts are increasing, but the counts that we took still didn't warrant a signal in that location," Handley said. "We'll continue to monitor."
He said he expects traffic counts to increase when the new Interstate 85 interchange on Poplar Road opens.
The intersection at Turkey Creek is reduced to one lane because the state doesn't allow multi-lane four-way stops on state roadways.
And even on locally controlled roads, "they don't recommend that as an option," Handley said. "But once that road is turned over to the county then it will be ours to do with it what we want to."
For several years, the intersection of the bypass and Poplar Road was a four-way-stop with four lanes.
Handley said that there are a few things that the contractor still has to do before GDOT will completely release the project. There are some surface cracks in the concrete deck of the bridge that have to be repaired, he said.  
GDOT has made some improvements to the four-way-stop intersection since the road opened. Originally, drivers heading north on the bypass would be nearly to the bridge before the lanes started merging. Now, there's more notice.
The road was designed for a 45 mph speed limit, Handley said, but the county could do a speed study and ask GDOT for a revision.
Though the road is referred to as the Newnan Bypass, it's not officially the Hwy. 34 Bypass from Bullsboro Drive to Hwy. 16, and is not a state highway.