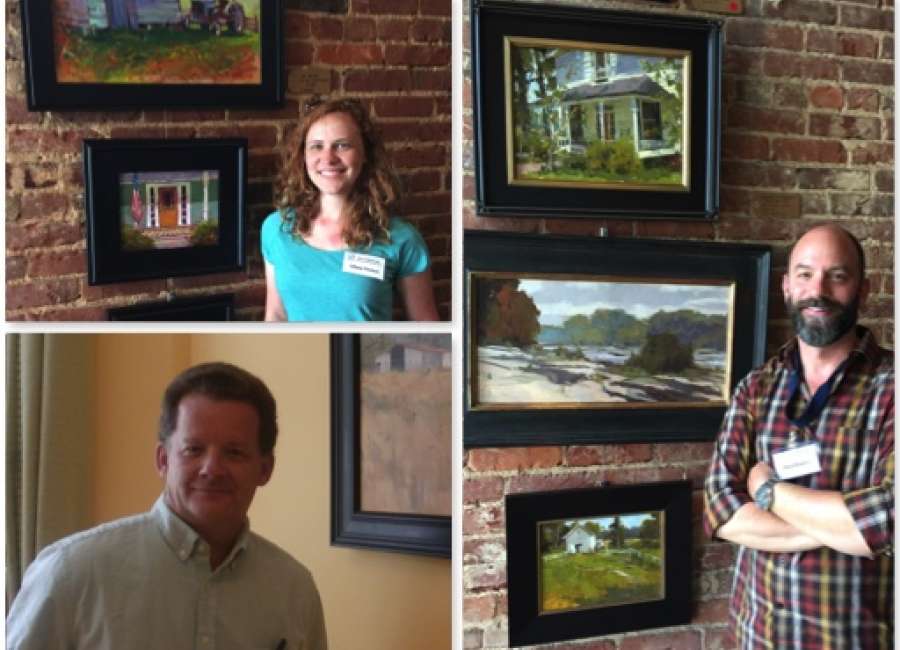 Thirty professional artists from Georgia, Alabama and Tennessee will participate in the Second Annual Open Air Meriwether.
Coweta County artists David Boyd, Dana Johnson, Martin Pate and Tiffany Thomas will join Troup County artists Cindy Fulks, Steve Close and Charlie Warner, Fayette County
artists Steven Stinchcomb, Brenda Sumpter and Lydia Ellis, Meriwether County Artist Sue Christman for the event, along with Columbus artist Gloria Mani.
The event starts on April 12 and includes three days of painting landscapes and landmarks around Meriwether County and its historic towns - Greenville, Warm Springs, Manchester, Woodbury, Gay and Luthersville. 
The art will be available for purchase beginning with a reception on Sunday, April 15 from
2 pm – 5 pm at Artisans on the Square fine art gallery in downtown Greenville and ending on Sunday, May 6, which is also the last day of the Cotton Pickin' Fair in Gay.

The event is co-sponsored by Artisans on the Square and Arts Meriwether, a Chamber of Commerce committee which promotes art throughout the county. A "Quick Paint" event will be held at the Cotton Pickin' Fair grounds in Gay on Saturday, April 14, from 9 am – 1 pm, which is open to the public and all artists. 
The invited professional artists plus other artists will paint for 2 hours (10 – 12) then sell the unframed "wet canvas" art off their easels directly to the public. This is a great opportunity to meet artists, watch them work, buy their art and have fun at the fairgrounds. Clinton's Catering from Greenville will sell homemade biscuits with sausage and fried chicken plates.

Additional details can be found on the Open Air Meriwether 2018 page of www.ArtisansontheSquare.gallery. 
Locations of all suggested painting sites, with Google Map links, are included on their page. 
You may also call Linda Wilburn at (404)386-1328.