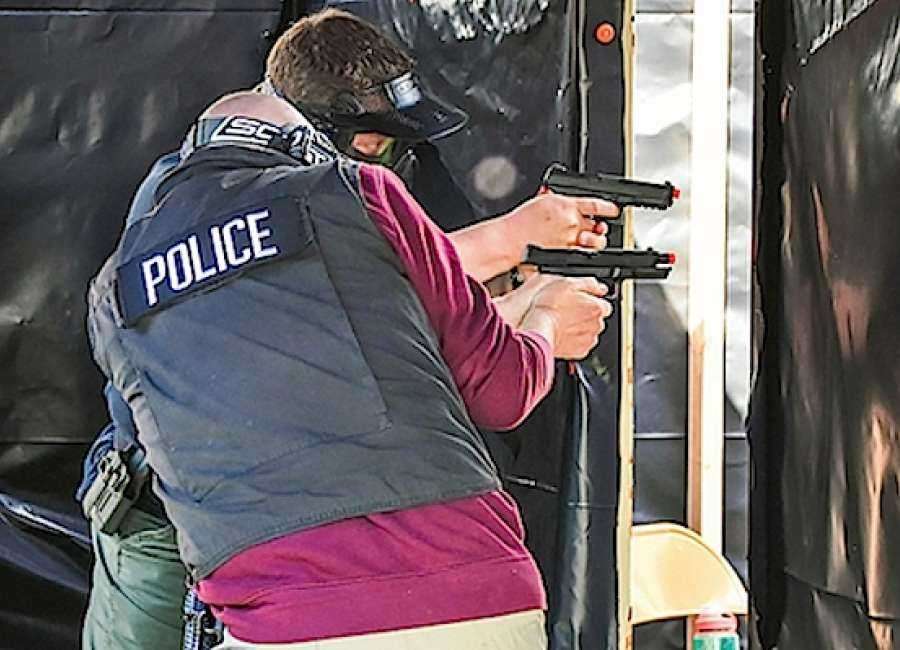 In case anyone is wondering why there are 500 more law enforcement officers than usual in Coweta, this week is the annual Mantracker training conference organized by the Coweta County Sheriff's Office.
The Coweta County Sheriff's Office has been hosting the Mantracker Public Safety Training Conference since 1993.
The conference began when the Georgia Department of Corrections teamed up with Coweta to teach K-9 handling, searches and tracking. These tactics are used mainly for escaped convicts, which is where the term "mantracker" comes from.
The conference will take place Tuesday through Thursday. Officers will attend sessions at the Coweta Fairgrounds, the firing range on Old Corinth Road, the county Sheriff's Office, the Justice Center, and the Newnan Utilities Cabin on Young Avenue.
Sessions will include communications courses, using a tourniquet, firearms sessions, and investigations courses.
Every year, Mantracker also allows officers to take a firearms requalification course, which is required for every officer to take each year.
Officers will be training each day from about 7 a.m. to 6 p.m.