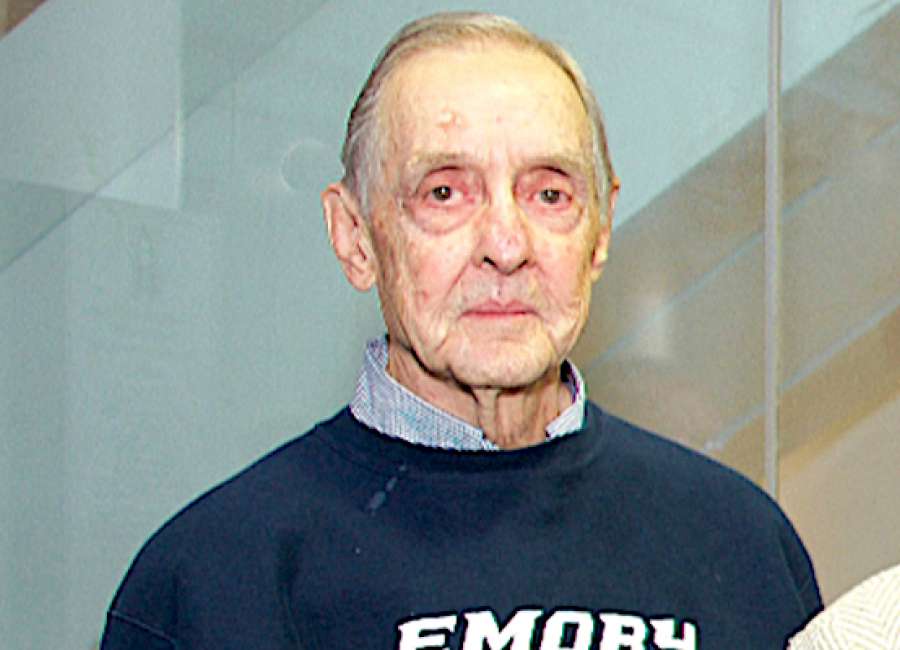 Newnan native Dr. Charles "Bro" Barron, a retired dentist and former Emory swim champion, enjoys his hobbies of woodworking and, of course, swimming.

Barron recently swam the university's Olympic-sized pool, just after his 96th birthday.
Barron was born in February 1922, in Newnan, and went on to letter in several sports at Newnan High School, including football, basketball, and tennis, but it was in swimming that he made a name for himself at Emory.
Barron was set to accept a football scholarship to Auburn after graduating from Newnan, but a torn ACL and stress fracture changed the course of his life.
He was a lifeguard at the Duncan Street Pool on Richard Allen Drive, which is now the Lynch Park Pool, in 1937 during the Great Depression.
"I watched them build the pool," Barron said. "The men were grateful to have work. I was fascinated by the pool."
The future dentist enrolled at Emory University, where he discovered swimming and diving as way to stay involved in athletics. Over a three-year career, he specialized in five events and was often Emory's high-point leader.
A freak swimming accident in which he was poked in the eye by an opponent led to a detached retina and put an end to his competitive swimming career. It also kept him in the hospital for three months.
After college, he enrolled in dental school. He was later commissioned as a Second Lieutenant in the Air Force Reserve and served during the Korean War. After his military career, he went on to a long and successful dental practice in Manchester before retiring in 1987.
In 2015, the Barron Highpoint Trophy was gifted by and named after Dr. Charles M. Barron to honor the top swimmers at the university. It was designed by Newnan sculptor Carol Harless. The trophy also honors Barron and lists the years he was on the swimming and diving team, from 1939 to 1942.
Barron said he had dreamed of swimming again and is really good friends with the Emory swim teach coach, John Howell.
"Emory is a swimming team to be dealt with because they've been in several NCAA Division 3 competitions," Barron said.
Barron said it was his first time swimming in the pool, and he'd always wanted to. It has been more than 50 years since he swam at Emory. The swim team was preparing for an upcoming competition and cheered him on as he dived in and effortlessly swam his laps.
"I swam one lap down and one lap back," Barron said.
Barron said he he felt great, but was a little tired after the swim. He plans on swimming again soon. He is modest about his accomplishments, stating that he "has no whistles to blow."
Barron is still active. He plays golf, exercises and enjoys woodworking, but his secret to longevity is taking care of his teeth.
"Your teeth are the first place that your body takes in fuel," he said. "Your digestion begins in you mouth. I always knew I wanted to be a dentist. I'm very proud of my profession.
Norma Haynes, a former patient of Barron's, said she always admired him as person and a dentist.
"I admired him greatly for his expertise as a dentist, and then I discovered his vegetable gardens that are outstanding," Haynes said. "I also got to know him on the golf course and I was astounded at his golfing expertise. He is still one of the best golfers at the Newnan Country Club in my opinion and to be his age, his is just phenomenal. If I could live to be 96, I'd love to be in the same shape he is in. He hasn't missed a beat."
In February 2016, Barron was inducted into the Coweta County Sports Hall of Fame.