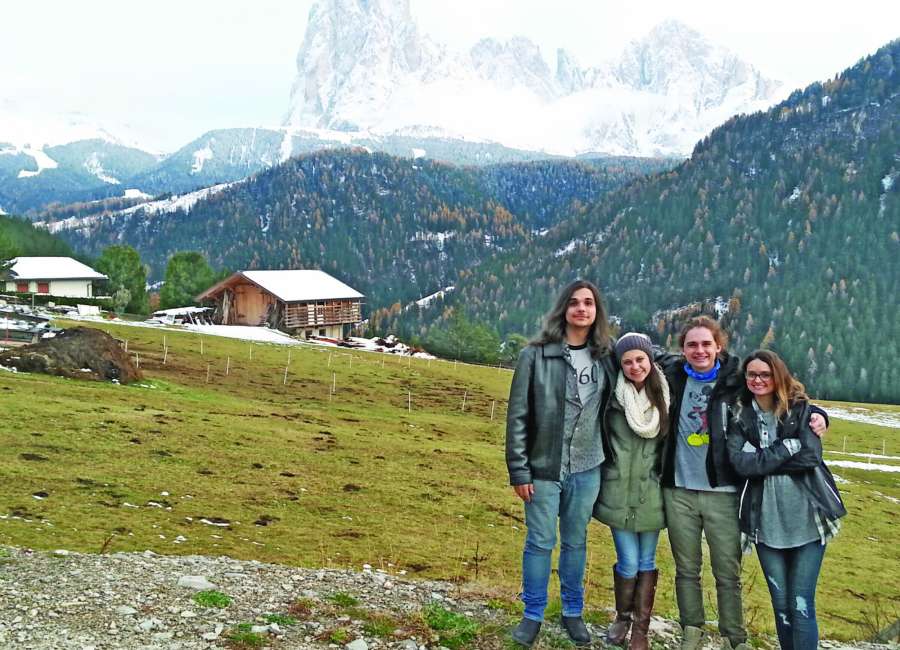 The Western Baptist Association sent a team of college students to Germany and Italy where they taught English and took part in worship.

Haylea Beil, Luke and Noah Skinner and Meagan Thompson traveled to Europe with Dr. Wayne Jenkins, associational missionary for Western Baptist Association. Jenkins is a former Southern Baptist missionary to Germany.
The local group was in Cham, Germany and in Ortisei, Italy.
"We were in four different English classes as guests," Jenkins said.
They spoke with students in Cham and in Ortisei. In Cham, they answered questions about American politics and were able to openly respond to questions about their faith.
After their time in Germany, they traveled to Ortisei, which is high in the Italian Alps. The Georgians were invited to be the "native speakers" in the school's English classes. They were invited to answer questions and were again able to share their faith.
"The high school in Ortisei is very famous for its emphasis on art – painting, sculpture, architecture, graphic design," Jenkins said.
Ortisei is in an area of three villages known as Val Gardena.  
"Eleven team members of the 2018 Italian Olympic team come from this area," Jenkins said. One of them is ice skater Carolina Kostner.
The area is known as "the valley of athletes."
The Western Baptist group also took part in a three-day series of evangelistic meetings in Cham. Each of the students gave their personal testimonies, and Jenkins preached in German.
Western Baptist Association is a group of Southern Baptist churches centered around Coweta County.