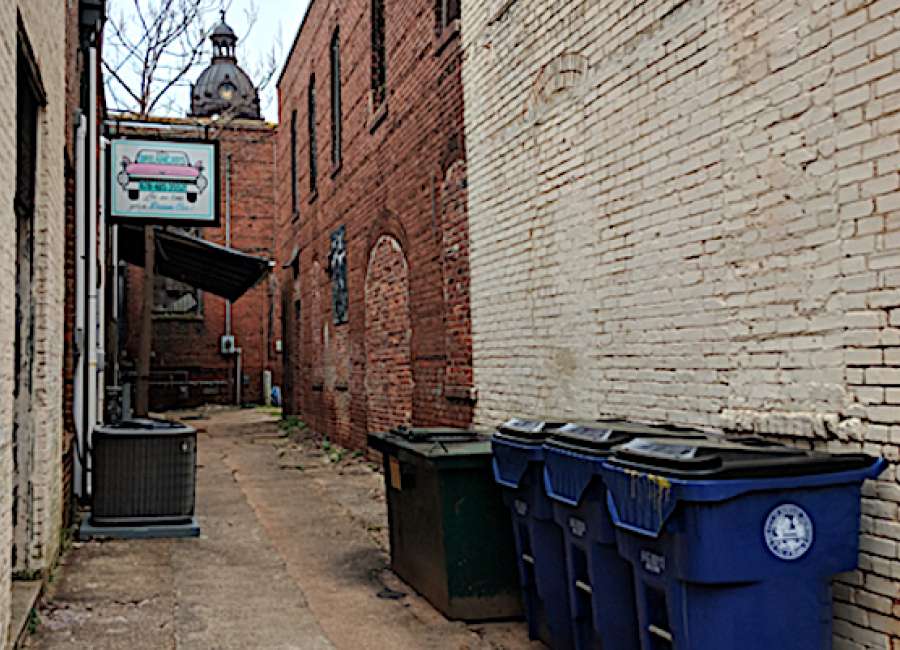 Charles Wadsworth's hands were uniquely created to draw beautiful, moving music out of a piano.

Back before he became famous, however, those hands also wrung some chicken necks and plucked some feathers in an alley in downtown Newnan. Wadsworth, who later gained fame as a pianist and chamber music luminary, worked as a youth at a grocery store on Jefferson Street.
The alley was behind the store. Newnan residents would call the store to order groceries, which were delivered to homes. Chickens were kept in the alley. If someone ordered a chicken, Wadsworth's job was to kill it and prepare it for delivery.
A few years ago, the city named the alley Wadsworth Alley, and now efforts are underway to spruce up the space. Main Street Newnan and Keep Newnan Beautiful are holding a cleanup at the alley on Wednesday at 10 a.m.
Courtney Harcourt, Newnan Main Street director, said she and Hasco Craver IV, the assistant city manager, met recently with Georgia Department of Community Affairs about  "the courtyard alleyway that has access off of Madison Street."
The two Newnan officials talked with DCA staff about the prospects of cleaning up and repurposing the alley. "We're kind of awed with how excited they were about cleaning it up," Harcourt said.
"We have some public arts project in mind," Harcourt said, noting Main Street is working to get local and national grants through the Newnan-Coweta Board of Realtors.
At the March 14 meeting of the Newnan Downtown Development Authority, there was discussion of having murals at Wadsworth Alley as well as tables and benches.
Harcourt talked about "public art projects that engage children and families" for the alley, including squirt gun paint murals where children use squirt guns to splash paint on a wall with an artist adding details afterward to pull it all together.
She also showed DDA members slides of creative ways of painting drains and meters to look like flamingos, cacti and crabs.
"Filing cabinets can be repurposed as planters," she said, particularly for small herb gardens and similar plantings. Newnan-Coweta Habitat for Humanity is willing to donate old file cabinets for that part of the project, she said.
"That's a good project. Don't let this die," DDA member Ray DuBose told Harcourt.
Harcourt said Austin, Texas has a major project that involves fixing up alleys for public use. "It is kind of an up-and-coming thing," she said.