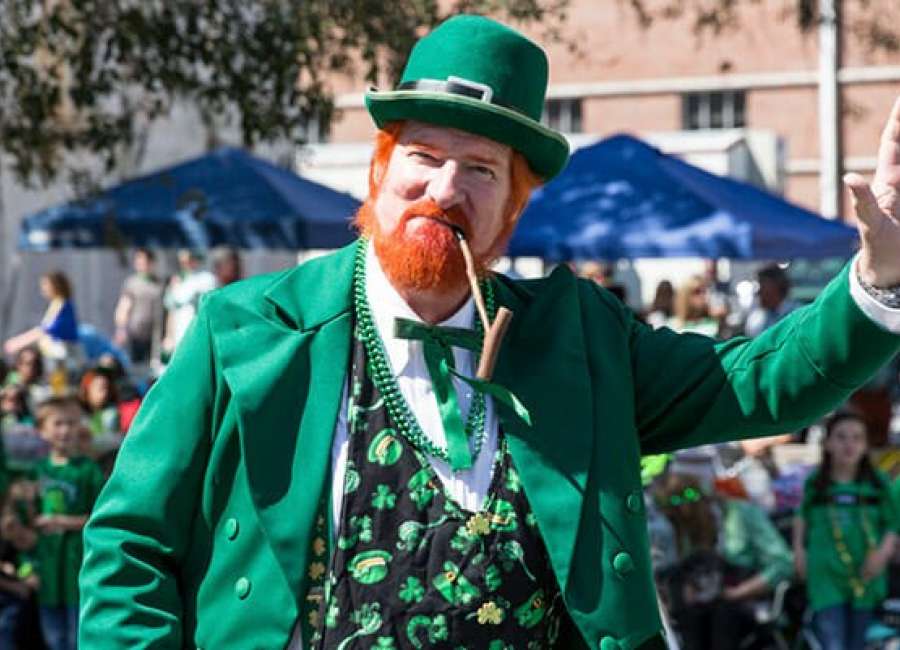 This may be hard to believe, but green beer was not part of the first St. Patrick's Day celebration.

Corned beef and cabbage was also not on the menu when the celebration started on March 17, 1631, according to www.history.com .
While it is thought Saint Patrick died around A.D. 461, a "Feast Day" honoring the man and the arrival of Christianity in Ireland did not begin until centuries later, according to the history.com website.
Although it is not exactly known what was eaten during the inaugural Feast Day in 1631, historians believe the meals included salmon, eel, trout, soft cheese, wheat bread, apples, hazelnuts, watercress and garlic, according to www.npr.org.
The day was more somber back then, even with the introduction of the shamrock, which had nothing to do with luck. People wore them to symbolize the Holy Trinity.  
But as centuries passed, St. Patrick's Day became more popular – and more elaborate.  
The first parade took place in the United States on March 17, 1762, when Irish soldiers serving in the English military marched through New York City, according to the history.com website.
Now, U.S. cities such as New York City, Chicago, Boston and Savannah commemorate St. Patrick's Day with large parades; some even use green dye to change the color of their rivers or town fountains.
Green beer flows as abundantly as those waterways.
Some folks partake in platesful of corned beef and cabbage, mainly an American tradition.
Meanwhile, in Ireland, a standard St. Patrick's Day meal may consist of  bacon, Irish soda bread, scones, roasted lamb and vegetables, beef and Guinness pie and Champ, a potato dish, according to history.com.
The beer will also be flowing from the Irish pubs, however it will not be green.
According to www.inanirishhome.com , people tend to drink pints of Guinness or glasses of whiskey.
Wherever and however people decide to celebrate St. Patrick's Day, the goal remains the same: Have fun and stay safe.