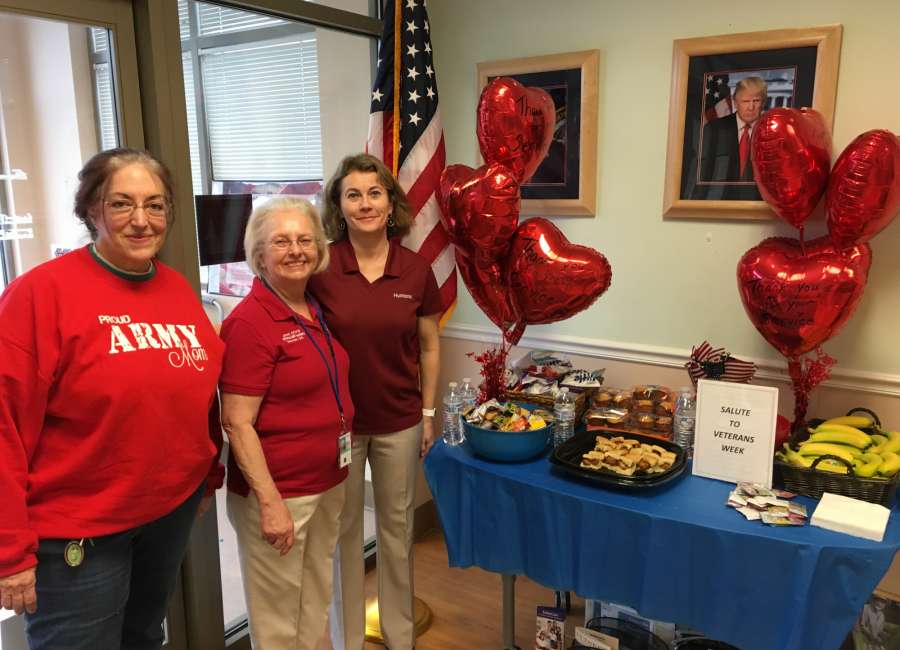 Veterans of Foreign Wars Post 2667 and and the VFW Auxiliary celebrated Salute to Veterans Week by reaching out.

Members of the post and the auxiliary brought snacks to the Newnan VA Clinic during the week of Feb. 12-16, 2018. Volunteers enjoyed visiting with veterans at the clinic.
"This week was an opportunity to say thank you to a special group of men and women," auxiliary member Janet Alford said. More than 98,000 veterans of the U.S. armed services are cared for every day in Department of Veterans Affairs medical centers, outpatient clinics, domiciliaries and nursing homes.