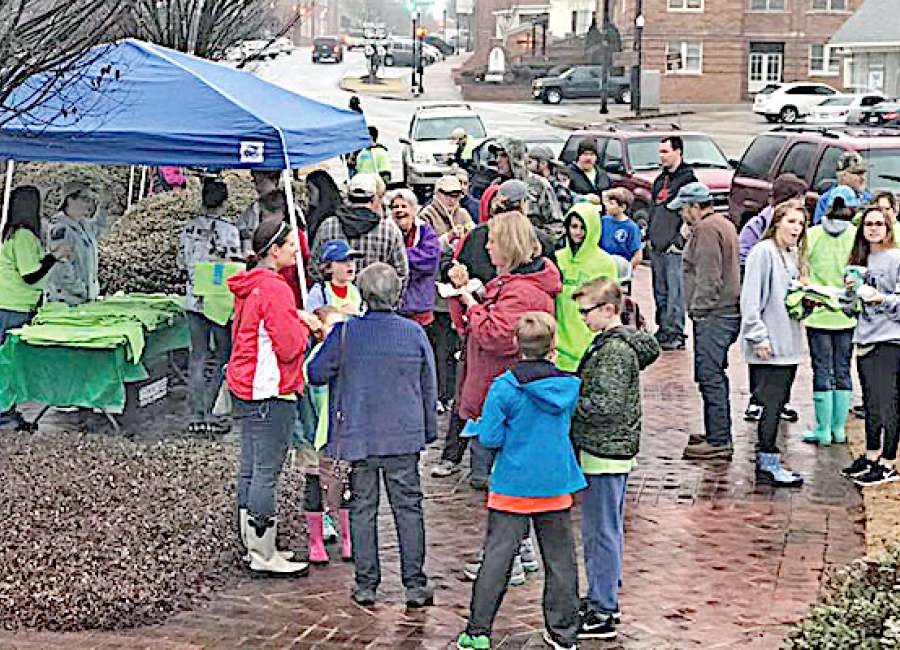 River Life, a local mission organization, is bringing together churches to serve people in need in Coweta County.

River Life's first Serve Coweta event was held Feb. 1. Two more follow-up Serve Coweta events are already scheduled for April 28 and Aug. 25.
Melanie Reeves of River Life said she is pleased with the turnout from the first outreach event. "We gave away 160 shirts," she said. Volunteers put on the bright green shirts to work in various locations.
Reeves reflected on how great it was "just to see a sea of green out serving our community."
Reeves and her husband, Bill, started River Life in 2014 with a goal to help people with home repair needs, but also to "connect volunteers to people who have real needs."
There is a large vision for River Life in the future. "We'd like to eventually have property and have a camp where missions teams can come and stay and serve the community," she said. The space could also be used for camps and retreats.
"We started with just serving our neighbor," Reeves said.
"We have so many great churches, so many great organizations that serve the community," she said. The concept of Serve Coweta was to bring those churches and organizations together on a single day to see what might be accomplished.
The way to connect with Serve Coweta is to visit the website – servecoweta.com
There is a registration page for people who want to join the next Serve Coweta event. "We have project ideas on there," Reeves said, and there is information on how an individual or group can adopt one of the projects.
"We had both been in church ministry in the local church for 16 years, before we started River Life. Part of our passion was getting the local church out to serve," Reeves said.
"We often take mission trips. It's important to do that," she said. "But it's important to see there also is a need right here in our own backyard – people who are overlooked sometimes."