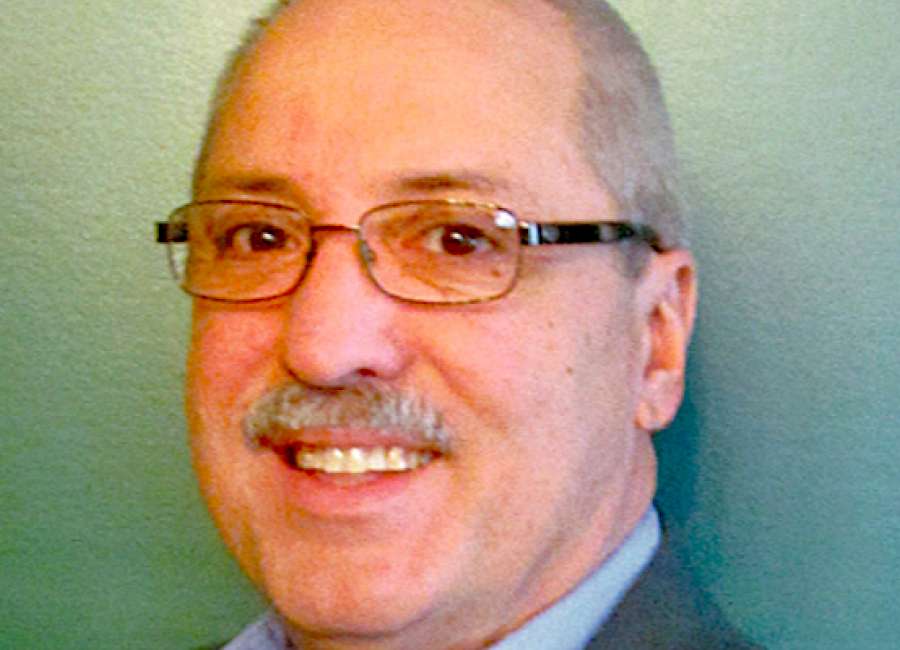 I'm not sure how long I've kept a prayer journal.
It's probably been at least 10 years. Michelle Foster, who now lives in Grantville, was my Sunday school teacher. She has a great gift for making the Bible applicable to everyday life. One Sunday she came in with a stack of those black composition books with the sewn binding.
She wanted each of us to start a prayer journal. I didn't really follow the rules, but I did start a list of prayer concerns in my journal. I wrote Bible verses or interesting quotes in it, too. I enjoyed looking back to see where prayers had been answered and how.
I've replaced that journal several times over the years, starting the most recent one in 2016. One of the early entries – which has not been marked out and dated, which is what I do when a prayer is answered – says simply: "North Korea."
North Korea, and particularly the Christian believers there, have been an entry since that very first notebook that Michelle brought to Sunday school.
Several times over the years, I've had the opportunity to hear Tim and Darcy Gill of Voice of the Martyrs speak. VOM was founded by Richard Wurmbrand, who was imprisoned for his Christian faith in Romania. The organization has chapters around the globe and keeps updated information about countries where Christians face persecution.
I'm pretty sure it was Tim or Darcy who said that North Korea was the country most closed to the gospel. Since then, I've had that country and those folks in my prayers.
I am not a fan of Donald Trump and could list the problems I see with how he is running the country. Yet, I will admit my heart skipped a beat when I heard that he was planning to meet with Kim Jong Un, the dictator of North Korea.
I've read and heard all the criticism – diplomacy generally starts with diplomats and works its way up to the White House, a meeting between the two leaders will be a public relations coup for Kim, the talks are not likely to produce any lasting result. All of that may be true, but I still have a glimmer of hope in my heart that a meeting between Kim and Trump might make life a little easier for Christians in North Korea.
A page on a VOM website states: "Those inside North Korea are forced to worship their government leader as a god." If you are my age and you have seen the pictures made for instructing children in North Korea, you understand what they are saying. I remember seeing paintings of a family at the dinner table with the ruling Kim standing at the side of the table, and another of children gathered with Kim smiling benignly.
Even down to the pale pastel background, these pictures are eerily like the Sunday school pictures from my childhood days. The message is that peace, happiness and all good things depend upon the Kim regime. Just as the Sunday school pictures helped me understand that God loves and cares for me, the official art in Korea teaches that the Kim ruling at the moment is the only imaginable shepherd.
Pyongyang, North Korea's capital, was a center of Christianity for decades. A revival that started there in 1907 swept the Korean peninsula, and Pyongyang became known as "The Jerusalem of the East." The arrival of Communism sent that religious fervor underground.
While North Korea officially has religious freedom, people who do not follow Juche, the cult of the state, may find themselves imprisoned in labor camps. VOM estimates about 30,000 Christians are imprisoned for their faith in such camps in North Korea.
Westerners who have traveled to North Korea bringing Bibles or tracts are lucky if they are simply expelled from the country.
Open Doors USA, another group that monitors religious persecution, estimates there are some 300,000 Christians among the 25 million citizens in North Korea. Those Christians must be careful about exercising their faith, often keeping their beliefs even from their own families, and the idea of meeting together for Bible study or a church service is out of the question.
I remember reading a few years back about a Korean believer who hid a Bible beneath the floorboards of the house. My faith is such an innate part of who I am, I cannot imagine that kind of persecution.
So, regardless of what the pundits say or how much of a PR boost Kim gets from a Trump-Kim summit, my prayer is that this opens doors for freedom of religion and religious expression in the world's most closed nation.
Winston Skinner is the news editor of The Newnan Times-Herald. He can be reached at winston@newnan.com