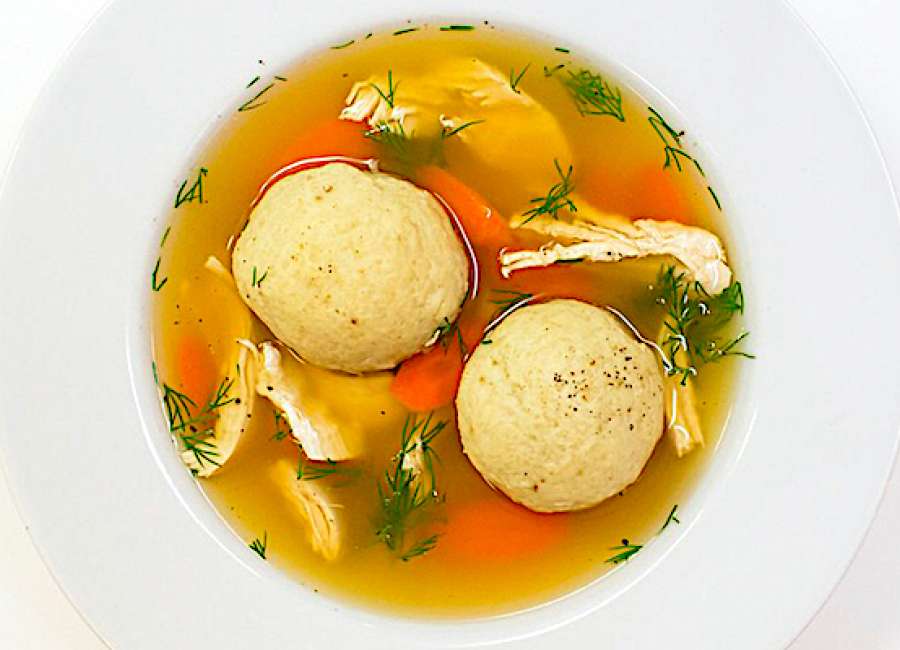 Both Christians and Jews around the world will solemnly commemorate historical religious events on Friday, but for very different reasons.

For Christians, tomorrow marks Good Friday – the day Jesus was crucified on the cross at Calvary.
Friday also symbolizes the start of Passover for the Jewish community.
The holiday, which lasts eight days, begins at sunset.  
Passover celebrates the Israelites' liberation by God from slavery in ancient Egypt in A.D. 33, according to www.bible.org . The holiday also commemorates the Jewish people's exodus out of the country and their freedom as a nation under Moses.
One of the biggest traditions during Passover is the removal of leavened food items from Jewish homes.  
Leaven is a substance like yeast that makes dough ferment and rise.
"Possessing any leaven, such as bread, crackers, cookies, anything like that is no good," explained Rabbi Yossi Lew, leader of the Chabad of Peachtree City. "There is usually a rush in any Jewish home the week before Passover to clear out the home of all leaven. We check our homes and whatever we find, it is then burned in a fire pit on Friday."
Beginning Friday night, people of the Jewish faith can only eat unleavened bread, like matzah, for eight days.  
It is a ritual that is documented in the book of Exodus as the Israelites fled Egypt.
"The Israelites were told to quickly bake bread, but to not wait for the bread to rise," said Don Thomas, a member of Chabad of Peachtree City. "They were told the unleavened bread would sustain them on their journey. That's where the matzah comes in.
"There's a lot of different ways to eat unleavened bread," he continued. "The classic way is to eat matzah ball soup."
During the first two nights of Passover, people of the Jewish faith host the Seder, a ceremonial feast performed in a certain order.
According to Lew, during the Seder a plate will be served containing six different foods: A shank bone, a hard-boiled egg, a bitter herb, a vegetable dipped in salt water, "charoset" (a mixture of apples, pears, nuts, cinnamon and wine) and a second, different bitter herb.
Each item represents a part of the Israelites story,  from slavery to freedom.
"The shank bone reminds us paschal lamb sacrifice made the night they fled Egypt," said Rabbi Lew. "The egg reminds us of sacrificial offerings made in the second temple. The bitter herbs – we use raw horseradish – remind us of the slavery in Egypt.
"At the bottom of the plate, there is a vegetable, usually a potato, that is dipped into salt water to remind us of slavery but also renewal of life," Lew added. "Next is the charoset, which represents the cement and mortar the Jewish slaves used to build bricks in Egypt. The second bitter herb is symbolic of things, habits or addictions that still enslave us today."
During the Seder, people drink cups of wine and eat matzah.
Eating the unleavened bread for eight days has a deeper meaning during the Passover, Lew said.
"Leavened bread, when it rises, becomes full of hot air. It is similar to a person's ego, which we learn is source and root of all evil," he said. "People show off and become jealous and prideful because of their ego. Matzah means to get rid of those things that inflate a person's ego. It is a reminder to always be humble first."
Both Lew and Thomas said Passover is similar to the New Year's holiday – it is a time to break bad habits and renew yourself.
"It means a time to feel liberated," Thomas said. "We get into situations that 'enslave' us. We becomes slaves to our TV, cell phones, laptops, foods or addicted to bad things. The idea of Passover is to leave these things behind, leave the bitterness behind and start over again."
"It is very important to remember to redeem yourself … get rid of all the confines on your life," Lew said. "During Passover, your life changes for eight days … you get rid of all the leaven and bad habits. But the point is, once you get rid of all those things, what's left behind is enjoyable and relaxing. This is a time that brings families together and strengthens their bonds."
Lew said Passover is a renewal of life that celebrates the history, tradition and strength of the Jewish people each year.
•••
TRADITIONAL PASSOVER DISHES
Jewish kosher laws become a lot more challenging during Passover, but that does not mean meals are less flavorful. 
The biggest restriction for Jewish families is not eating any foods with leavened and fermented grain products, known as "chametz." These items include, breads, pastas, pastries, breadcrumbs and crackers. 
Jewish followers eat unleavened bread, or matzo, during the eight days of Passover. 
Here are a few recipes that follow kosher protocols and are still delicious and filling.  
Matzo Ball Soup
There's an entire chicken in this matzo ball soup recipe. The white meat will  garnish the finished bowls, but the rest will simmer for hours and enrich the stock with concentrated flavor. Matzo balls, vegetables and herbs bring the dish together for a warm, tasty meal.
Ingredients: 
Chicken stock:
1, 4–5-lb. chicken, cut into 8 pieces
1 pound chicken wings, necks, and/or backs
2 large yellow onions, unpeeled, quartered
6 celery stalks, cut into 1" inch pieces
4 large carrots, peeled, cut into 1" inch pieces
1 large parsnip, peeled, cut into 1" inch pieces
1 large shallot, quartered
1 head of garlic, halved crosswise
6 sprigs of flat-leaf parsley
1 tablespoon black peppercorns
Matzo ball mixture
3 large eggs, beaten to blend
¾ cup matzo meal
¼ cup schmaltz (chicken fat), melted
3 tablespoons club soda
1¼ teaspoon kosher salt
Other ingredients
2 small carrots, peeled, sliced ¼" thick on a diagonal
Kosher salt
2 tablespoons coarsely chopped fresh dill
Coarsely ground fresh black pepper
Recipe:
Chicken stock
Bring all ingredients and 12 cups cold water to a boil in a very large (at least 12-qt.) stockpot. 
Reduce heat to medium-low and simmer until chicken breasts are cooked through, about 20 minutes.
Transfer chicken breasts to a plate and cool. Remove and shred meat, then wrap up. Return chicken bones to stock. 
Continue to simmer stock, skimming surface occasionally,  about 2 hours. 
Strain chicken stock through a fine-mesh sieve into a large saucepan and discard solids. 
Matzo ball mixture
Mix eggs, matzo meal, schmaltz, club soda and salt in a medium bowl (mixture will resemble wet sand; it will firm up as it rests). 
Cover and chill at least 2 hours.
Soup
Bring chicken stock to a boil in a large saucepan. 
Add carrots and season with salt. 
Reduce heat and simmer until carrots are tender, 5–7 minutes. 
Remove from heat, add reserved breast meat, and cover. Set soup aside.
Meanwhile, bring a large pot of well-salted water to a boil. 
Scoop out 2-tablespoonful portions matzo ball mixture and, using wet hands, gently roll into balls.
Add matzo balls to water and reduce heat so water is simmering. 
Cover pot and cook matzo balls until cooked through and starting to sink, 20–25 minutes.
Using a slotted spoon, transfer matzo balls to bowls.  Ladle soup over the matzo balls.
 Top soup  with dill and season with pepper. Then serve. 
(Recipe Courtesy: bonappetit.com)
Skillet Roast Chicken with Fennel, Parsnips and Scallions
A beautifully browned bird and seasonal vegetables that cook in a single skillet for an effortless dinner. Swap in carrots, quartered onions or tiny potatoes to make this meal a staple on your dinner table year-round.
Ingredients:
3 tablespoons olive oil, divided
1, 3½–4-lb. chicken
Kosher salt and freshly ground black pepper
1 fennel bulb, sliced lengthwise ½" thick
2 large parsnips, peeled, sliced ½" thick on the diagonal
1 bunch scallions
3 wide strips lemon zest
Lemon wedges (for serving)
Recipe:
Preheat oven to 425°. 
Heat 1 Tbsp. oil in a large ovenproof skillet over medium-high. 
Season chicken inside and out with salt and pepper. 
Cook, breast side down, until a beautiful golden brown, using tongs to gently rotate chicken, 12–15 minutes total. Transfer to a plate. 
In same skillet, toss in fennel, parsnips, scallions and lemon zest with remaining 2 Tbsp. oil. Season with salt and pepper. 
Place chicken, breast side up, on top of vegetables. Roast until an instant-read thermometer inserted into the thickest part of chicken thigh registers 165°, 35–40 minutes. 
Transfer chicken to a cutting board and let rest at least 10 minutes before carving.
Serve chicken and vegetables. Use pan juices to spoon over dish. Add lemon wedges as a side garnish.
(Recipe courtesy bonappetit.com) 
Passover Chocolate-Toffee Matzo
A tasty treat during Passover or anytime. There's a variety of toppings to try on top of the matzo. 
Ingredients: 
4 sheets matzo (kosher for Passover)
1½ cups (3 sticks) unsalted butter
¾ cup sugar
½ teaspoon Aleppo pepper
1 cup chopped semisweet chocolate or chocolate chips (about 6 ounces)
½ cup chopped shelled pistachios, toasted
½ cup unsweetened coconut flakes, toasted
Flaky sea salt, such as Maldon (for serving)
2 tablespoons cocoa nibs (optional)
Recipe: 
Preheat oven to 350°. 
Line a large rimmed baking sheet with 2 sheets of parchment paper, overlapping and leaving some overhang on all sides. 
Arrange matzo in a single layer on prepared baking sheet, breaking to fit as needed to cover entire surface without gaps.
Bring butter, sugar, 3 Tbsp. water and ½ teaspoon Aleppo pepper to a boil in a medium saucepan over medium-high heat, stirring occasionally. 
Once boiling, stir once, then reduce heat to low and simmer, swirling pan occasionally, until mixture is golden brown and syrupy, 8–10 minutes.
Pour toffee evenly over matzo and spread to coat with a spatula. 
Bake until toffee is slightly darkened in color and bubbling, 10–12 minutes. 
Remove from oven and let cool until toffee is firm but still hot, about 5 minutes. 
Sprinkle chocolate evenly over top and let sit until melted, about 5 minutes. 
Spread chocolate evenly to edges of matzo with spatula. 
Sprinkle with pistachios, coconut, salt and cocoa nibs and more Aleppo pepper. 
Let cool until chocolate has hardened. Break into pieces and serve.
(Recipe courtesy bonappetit.com)