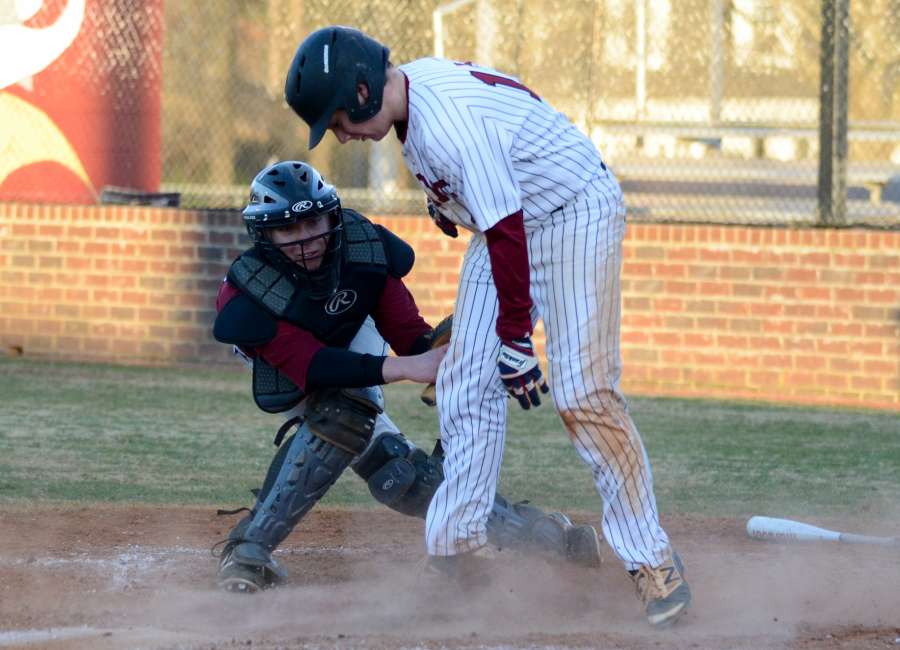 There's still a lot of baseball left to be played this season, but the Northgate Vikings proved Wednesday afternoon they plan to contend for a Region 5 6-A title.
After beating Tri-Cities 17-0 in a region game on Monday, the Vikings found Wednesday's region contest at home with South Paulding a little more challenging.
In the end, the Vikings fought their way through frigid temperatures, and the inability to produce key hits with runners in scoring position to win the contest 2-1.
Northgate left eight runners on base, including three in bottom of the second.
"We couldn't produce with runners in scoring position, but this was a really big win for us," Northgate head coach Todd Herrington said. "We did what we had to do to win."
With the win, the Vikings improved to 15-2 overall and 7-0 in league play.
Northgate plays at South Paulding tonight, and at home against Alexander on Monday.
Northgate broke a 1-1 tie in the bottom of the fourth when Shawn Ragan scored the game-winning run on Connor Fortner's sacrifice fly.
Both teams finished with just six hits.  Will Horne and Sam Jennings had two each to lead Northgate.

Northgate's Ryder Willard and South Paulding's Bailey Coleman turned the contest into a pitcher's duel, allowing six hits each.
Willard finished the contest with eight strikeouts and just one walk. Coleman finished the game with four strikeouts.
"He is really getting stronger each time he takes the mound," Herrington said.  
The Vikings have won eight in a row. Their last loss was on March 3rd against traditional baseball power Greenbrier.
The victory against South Paulding came after outscoring Tri-Cities and Mays 48-0 in four games.
Northgate also beat Northside-Columbus last Saturday 8-5 in a non-region contest.
Northgate has beaten some tough competition in non-region games, including Whitewater and Newnan.
"We know playing those early non-region games are only going to make us better," Herrington said.
After the series with Alexander next week, the Vikings move on two play a two-game region tilt with Creekside and Langston Hughes.
"Creekside is much improved,"  Herrington said. "We can't overlook anybody."
SP—000 100 0—162
N—010 100 X—261
W—Ryder Willard
L— Bailey Coleman