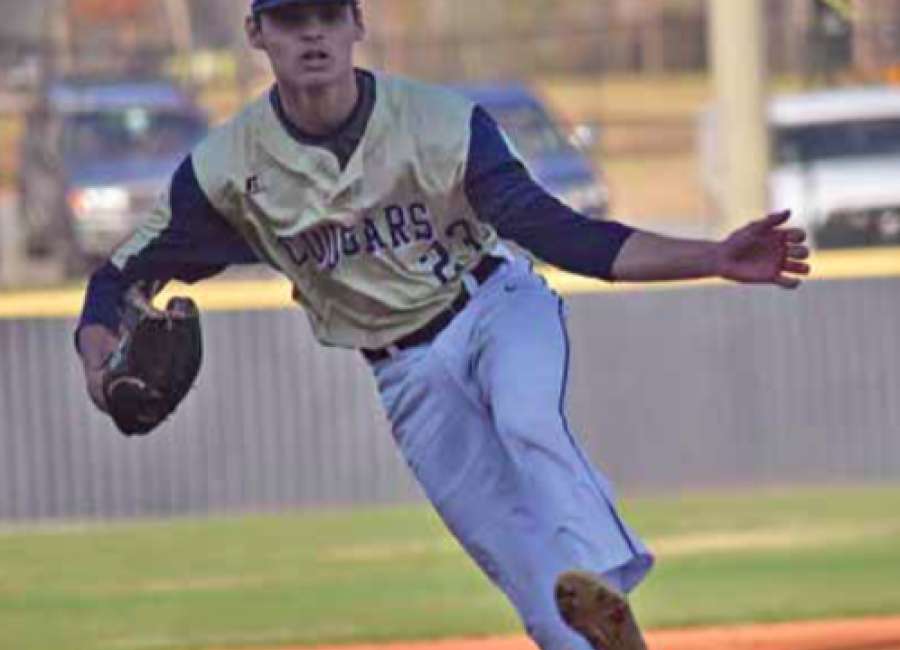 Newnan baseball coach Marc Gilmore had plenty of praise for his starting pitcher after Tuesday's game with Region 2 7-A opponent Wheeler and with good reason.
The Cougars' coach watched Jaxon O'Neal pitch a masterpiece Tuesday at Joe Pope Field, tossing a complete-game shutout en route to a 5-0 victory.
"He is a great competitor," Gilmore said. "He wants the ball in his hand."
O'Neal allowed just three hits, striking out 11 and walking just two on the cold and blustery day.
With the win, Newnan improved its record to 10-4 overall and 4-0 in Region 2 7-A.
The Newnan pitcher seemed to get stronger in the mid to late innings, including striking out the side in the fourth and the last two batters in the fifth.
Gilmore said he never thought too long about taking O'Neal out of the game in the late innings, especially when catcher Josh Perry told him he was still throwing his best stuff.
Early in the game, Perry snuffed out potential Wheeler rallies after throwing out three base runners trying to steal second.
"I think that really set the tone for us," Gilmore said.
Newnan scored the first two runs of the game in the bottom of the third inning.
Johnny Cash and Woody Waters each singled to lead off the inning and later advanced into scoring position on a passed ball.
Will Wilbanks then drove both base runners in on a two-out single.
Newnan increased the lead to 4-0 with two more runs in the bottom of the fourth.
Karston Dye walked in the inning and courtesy runner Nicholas Crossing later scored on a wild pitch to give the Cougars a 3-0 lead.
Perry reached on an error in the inning and went to second when  Cash walked.
Waters' RBI single brough Perry around to score the fourth run of the game.
After going down in order in the fifth, Wheeler put just two more base runners on base the rest of the way.
The Cougars squelched a possible Wheeler rally attempt in the sixth, turning a double play to end the inning.
Newnan added its final run of the game in the bottom of the sixth when pinch hitter Thomas Collins drove in a run.
O'Neal started and ended the seventh inning with a strikeout to seal the victory.
Wilbanks, Cash and Waters each had two hits for the Cougars.
The Cougars out hit Wheeler 7-3 and took advantage of three errors.
W—000 000 0—033
N—002  201 X—571
W—O'Neal
L—Norman