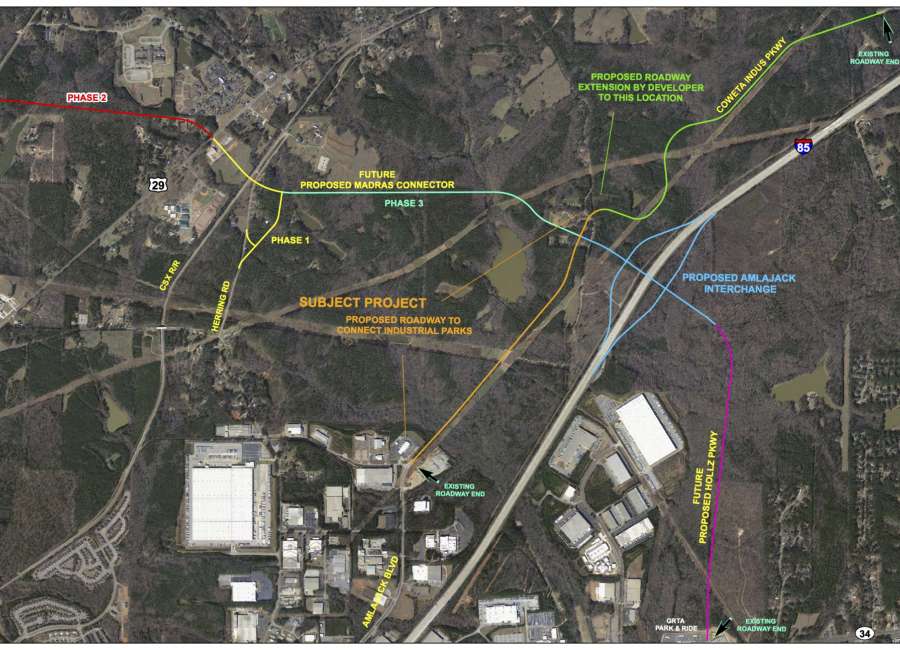 The future of the Madras Connector project is on the agenda for Tuesday's meeting of the Coweta County Board of Commissioners.
The meeting is at 6 p.m. and is held in the county commission chambers, upstairs at 37 Perry Street.
There is a public comment period at each commission meeting. The first comment period, held near the start of the meeting, is for items on the agenda. At the end of the meeting, there is an opportunity to comment on items that were not on the agenda.
At the March 8 commission meeting, 3rd District Commissioner Bob Blackburn said he would like to consider delaying construction of Phase II of the Madras Connector until studies can show the road is needed. Because of funding, Phase II was set to be the first part of the multi-phase project to be built. It would run from U.S. 29 at Madras Parkway (at the fire station) to the intersection of Happy Valley Circle/Hal Jones Road. Roundabouts would be placed at both intersections.
In other meeting business:
• Adoption fees may be returning to the Coweta County Animal Services Shelter.
Several months ago, to help get more pets adopted, all adoption fees were waived, though adopters still had to pay for certain medication or medical treatments that animals received at the shelter.
The Newnan Coweta Humane Society is requesting that the fees be reinstated because studies show more animals are adopted with a minimal fee than with no fee, according to agenda materials.
Under the proposal, fees for cats and dogs over 4 months old will be significantly lower than the fees for puppies and kittens.  
• Amendments to the engineering contract associated with the Chattahoochee Hill Country Regional Greenway Trail. The trail is set to be shortened so that it will no longer come out at Payton Road.