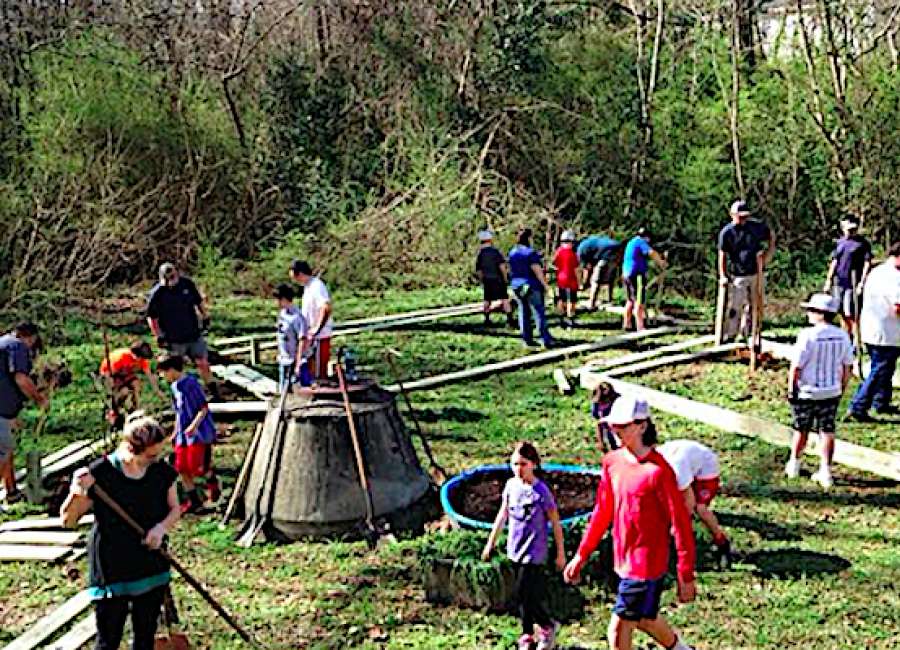 Some youths at the Newnan-Coweta Boys and Girls Club have a green thumb when it comes to gardening. 

During the fall, the kids dig in the dirt and carefully plant seeds in one of three designated gardens behind the facility. 
They are guided by experts with the Coweta County Master Gardener Extension Volunteer program. 
"They come out to the club twice a month and teach the kids about fruits and vegetables, gardening and taking care of environment," said Lauren Odom, executive director of the Newnan-Coweta Boys & Girls Club. "They also take the kids out on field trips, like out to nature trails and other people's gardens.
"The kids are able to see the full process, from planting seeds and taking care of the garden to pulling the fruits and vegetables out of the garden," Odom added. 
Each year has a theme, such as planting certain vegetables to make salsa or  to create a pizza with toppings.
The youths will have more space to garden this fall. 
According to Odom, Greg Price of RBI Baseball Newnan has renovated a tract of land at the club off Wesley Street. 
The kids went from maintaining two small gardens and one large plot to having five large gardens to plant in. 
The organization has not added garden space to the new Boys & Girls Club facility off Savannah Street.  
But gardening is just one aspect of the health program pillar at both Coweta County Boys & Girls Clubs. 
Odom said the club partnered with HealthMPowers, an organization that transforms environments so that they become spaces where children can live, learn and play. The two groups also educate youths about healthy habits and lifestyles. 
 
"We teach kids to read nutrition labels on food items, how to count calories and choose healthy snacks, plus the correct serving sizes and plate portion," she explained. 
HealthMPowers volunteers provides cooking lessons for teens every few weeks. 
"They've made black bean quesadillas, smoothies and healthy cheese sticks," Odom said. 
Organizers said there is a bigger underlying mission behind their health programs. 
"We're targeting childhood obesity," said Odom. "We want to get kids active. We try to incorporate in additional 30 minutes a day of activity. 
"We try to break them of bad habits. When kids eat better, they do better. If they eat breakfast in morning, they'll do better in school."
Odom said they send the kids home with bags of fruits and vegetables, along with recipes to share with their families. 
"The kids and their parents can cook together," she said. "We're changing the behavior of the entire family and the kids we serve." 
In the spring, the Master Gardener volunteers offer workshops for parents on how to prepare a meal for their family while on a budget.