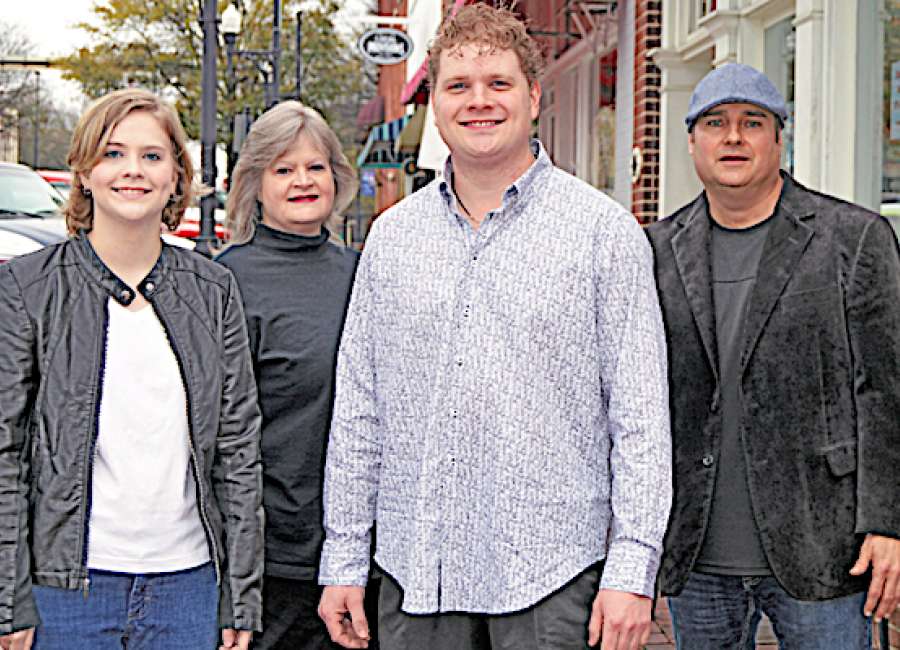 When members of the band Kiser cruise the high seas next week, they may be charting a course that will launch their careers.
The group is one of 16 bands performing on the Melissa Etheridge Cruise, a voyage that includes the popular musical artist and singer/songwriter Sarah McLachlan.
Kiser band members include: singer, songwriter and guitarist Melody Kiser; her brother, singer and guitarist Christian Kiser; her mom, keyboardist Aundie Kiser; and drummer, Gary Herbert.
The Kiser family lives in Sharpsburg; Gary recently moved to Newnan.
The current members of the alternative rock band have played together since 2016, mainly performing in clubs around Georgia.
But a recent phone call expanded the group's horizons when a production company asked Kiser to perform on the star-studded cruise.
Melody admitted she was skeptical about the offer.
"I thought it was a scam at first," she said with a smile. "But then the lady sent us a contract and I was like, 'Oh, this is for real!'"
"It was very exciting," said Aundie. "After the reality set in, we thought this cruise could be the start of something big. It's a phenomenal opportunity."
According to Aundie, the production company heard about the band, listened to their music and reached out to Kiser's manager in early February.
"The cruise already booked all their musical acts, but the production company said they wanted us on this cruise too," Aundie said. "So we're not filling a spot, they want us there. We'll be the only rock band on the cruise, so we're pumped about that."
Kiser performs original tunes and cover songs.
During the Royal Caribbean cruise, the band will perform at least four shows. Many of those will be on the ship's main stage.
"The pressure is on," said Christian. "We'll be playing with some big artists and performing for people from all over the world.
"It's exciting to play with some heavy hitters," Gary said. "We're grateful for the opportunity … and the potential for some greater things to come."
That chance at stardom also may materialize later this spring, when the band releases their EP, "On the Road."  
Their first single, "Fall in Love Tonight" is already on various websites, including YouTube.
The group said their new album and future gig took hours of hard work and a lot of determination.
"It's a labor of love and believing in what you do," Gary explained. "We want to turn this into a career and play professionally. It's not easy to break into the music industry. You 'fail your way forward,' and meet a lot of opposition."
"You definitely have to have a passion for it, because you're not going to make much money (in the beginning)," added Melody.
Kiser will set sail on the Melissa Etheridge Cruise on March 12.