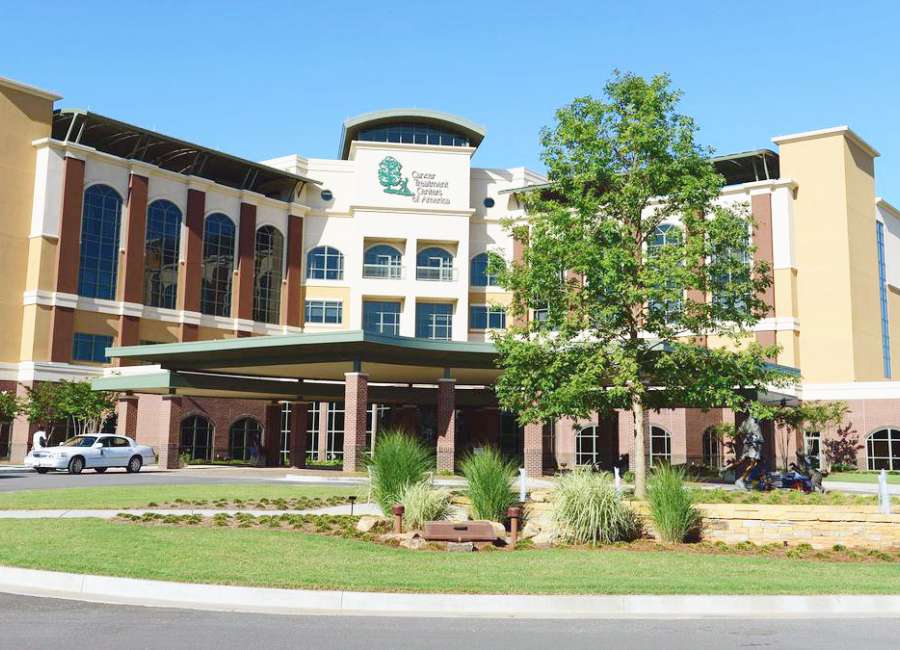 A bill that would have relaxed state restrictions on the Cancer Treatment Centers of America in Newnan failed to pass Thursday afternoon in the General Assembly.
But the news wasn't all bad, according to Ray Williams, vice president of government and community affairs with CTCA.
A motion was made to reconsider the bill, SB 31, later in the legislative session, Williams said.
"We're going to continue to fight to ensure that Georgia patients have access to cancer care where and when they need it," he said on Thursday.
Initially, SB 31 was tailored toward a Georgia Health Agency Board. That proposal passed in the Senate in February.
But controversy erupted in the Capitol on Wednesday when legislators discovered new language and an alternate proposal was introduced into the legislation that would relax state restrictions on Cancer Treatment Centers of America.
The wording would ease restrictions on CTCA's Newnan facility in terms of its size and the percentage of Georgia patients it can serve.
Georgia legislators gave CTCA the go-ahead to build its facility for the Southeast in Newnan in 2008. They deemed the facility as a "destination" cancer hospital – and exempted them from the state's Certificate of Need program, or CON.
The Certificate of Need laws regulate where and how hospitals operate, including controlling financial costs and guaranteed access to health care, according to dch.georgia.gov .
While legislators exempted CTCA from those laws, they set restrictions on the Newnan facility, which required the hospital have no more than 50 beds and they could not treat more than 35 percent of patients from Georgia.
The new version of SB 31, sponsored by Sen. Matt Brass (R-Newnan), seeks to end both those limitations.
Because of the 35 percent rule, Brass told the House committee, "My district leads the state in patients denied'' the opportunity of going to the Newnan center … we're telling them, 'No.'"
While the new legislation is favorable to CTCA, it also required the medical facility to make some changes.
The hospital must increase its obligation to charity or uncompensated care from 3 percent of adjusted gross revenues to 5 percent. CTCA must also pledge an additional 1 percent of those revenues or $1 million dollars, whichever is less, to the Indigent Care Trust Fund for five consecutive years.
The regulations did little to pacify those who strongly oppose the new version of SB 31.
Tim Kibler, vice president of the Georgia Alliance of Community Hospitals, reminded legislators that CTCA officials knew and agreed to the health care limits in 2008.
Williams said even if SB 31 doesn't pass this legislative session, he and CTCA won't back down.
"We will continue to fight over the summer and come back next year," Williams said. "It means too much for these individuals and families fighting cancer. It's their right to be treated when and where they want to be treated."
Andy Miller with the Georgia Health News contributed to this article.