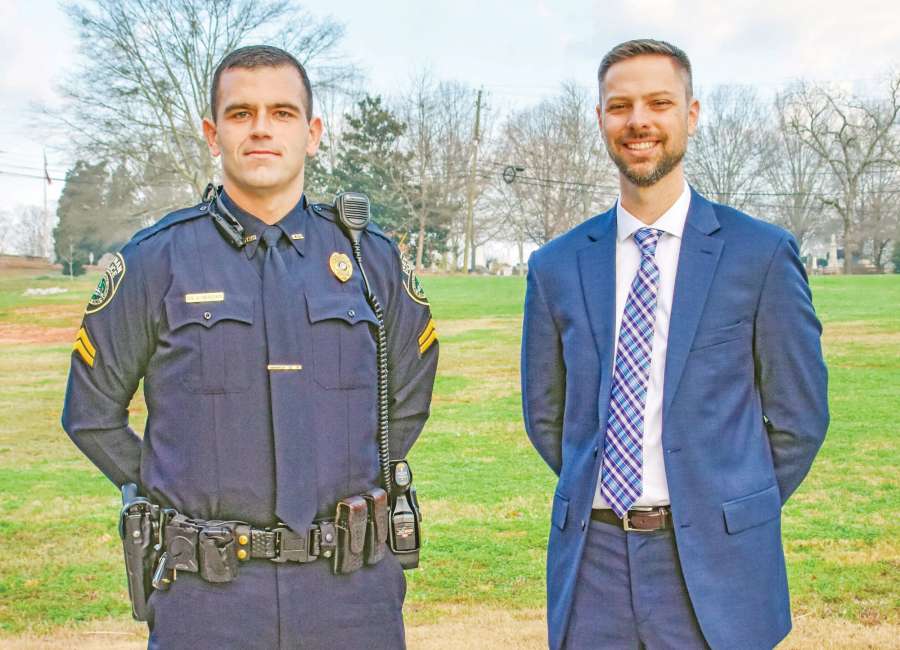 Several members from the Coweta Solicitor-General's office and the Newnan Police Department recently completed an Advanced Roadside Impaired Driving Enforcement (ARIDE) course funded by The Georgia Governor's Office of Highway Safety.

Officer Van Meadows, left, and Investigator Josh Jordan with the solicitor general, competed the 16-hour course designed to enhance law enforcement officers' ability to recognize psychophysical and clinical indicators of impairment that are consistent with a subject who is under the influence of drugs alone, or in combination with alcohol, and to take appropriate action.
Along with Meadows and Jordan, solicitor-general personnel members Amy Godfrey, Lauren Trant, Alyssa Myers, Ashley Nechay, Parker Aziz, and Andy Ward also completed the ARIDE course.