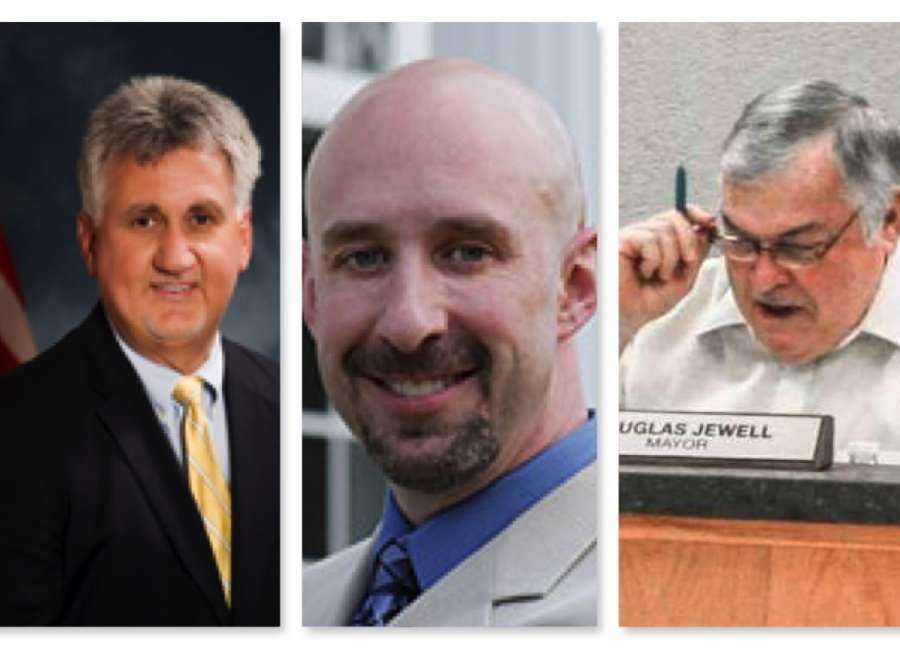 At the end of the second day of the five-day candidate qualifying period, there are three contested local races and several races with no qualified candidates.
Coweta County Commissioner Tim Lassetter, who represents District 2, is being challenged in the Republican primary by Eddie Wilson, who previously challenged Lassetter in 2010.
State Rep. David Stover, R-Palmetto, is being challenged in the Republican primary by Sam Anders.
Grantville Mayor Doug Jewell is being challenged by Marion "Sarge" Cieslik.
No candidates had qualified as of Tuesday afternoon for three seats on the Coweta County Board of Education. The seats are: District 1 at large, held by Larry Robertson; District 1 held by Amy Dees; and District 3 held by Beth Barnett. District 4 Board Member Linda Menk qualified Monday. 
Qualifying runs 8:30 a.m. to 5 p.m. today and Thursday and 8:30 a.m. to noon on Friday. 
School board seats are non-partisan, and will be determined during the non-partisan election held in conjunction with the May 22 primary. 
Also qualifying Monday were District 3 Commissioner Bob Blackburn; State Reps. Lynn Smith, R-Newnan; Josh Bonner, R-Peachtree City; and Bob Trammell, D-Luthersville, and State Sen. Matt Brass, R-Newnan. Congressman Drew Ferguson, R-West Point, also qualified.
In Grantville, two council seats and the mayor's seat are up. The seats are non-partisan and will be determined in the Nov. 6 general election. Councilwoman Ruby Hines qualified Monday for reelection. Dee Berry qualified Tuesday for the council seat held by Willie Kee. 
Also qualifying Monday for her seat is State Court Judge Seay Van Patten Poulakos. 
Local non-partisan candidates qualify with Elections Superintendent Jane Scoggins. Local Republican candidates qualify at 14 Greenville St., Newnan, and Democrats qualify at 8 Lee Street. State and federal candidates qualify at the state capitol.
For more information contact Scoggins at 678-854-0015.