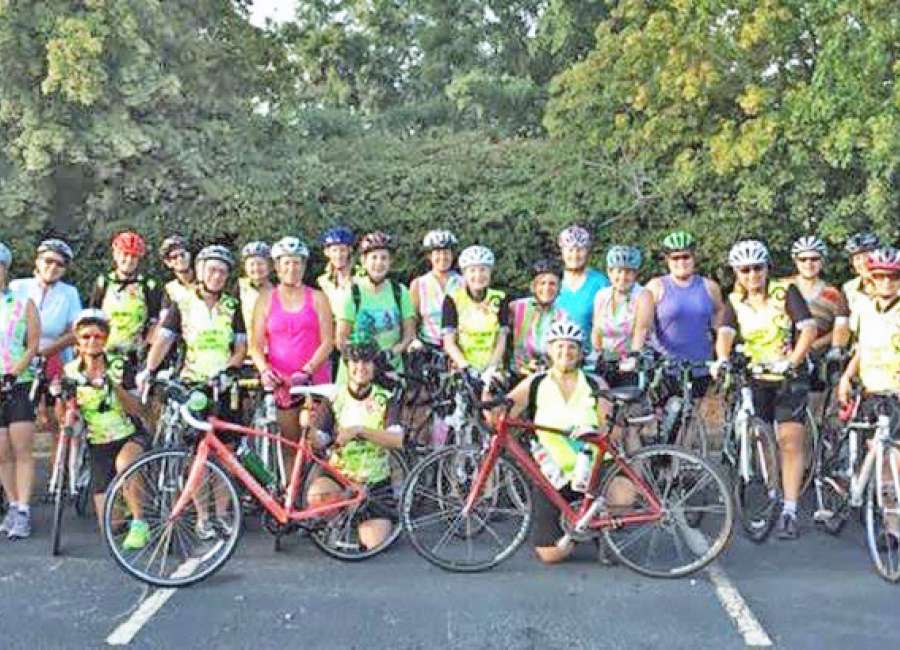 The Ladies on Spokes cycling group will hold their annual "Spin Off" at the Seavy Street Park in Senoia on Saturday, April 14 at 9:30 a.m.

Ladies on Spokes is a nonprofit Christian women's club that was formed to promote the sport of bicycling in the Coweta and Fayette County areas.
This club exists to enrich the lives of women by uniting them together in order to support one another with love and acceptance. The group also encourages each other to become physically fit, sharing the love of Christ with all those around us and to meet the needs of others whenever possible.
The annual Spin Off is an opportunity for cyclists to meet other ladies who have a love for cycling and want to meet others to ride with. LOS has group rides most days of the week and occasionally in the early evenings for ladies who work or are busy moms who are not available to cycle during the day. LOS has ladies of all ages and abilities and the group prides themselves on watching out for one another and never leaving a rider behind.
Seavy Street Park is located at 423 Seavy Street in Senoia. The Spin Off starts at 9:30 a.m.
Rides of various lengths and times will leave the park and return for a pizza lunch at noon.
There will be a short meeting and opportunity to meet your fellow cyclists, order jerseys, shirts and hats. Those that do not wish to ride can join the join the group for lunch. In case of rain the rides will be canceled, but lunch will still be served at noon. Riders are encouraged to bring a bike, helmet and water bottle.
For more on Ladies on Spokes, visit www.ladiesonspokes.com .